Last Updated on November 6, 2018
This post may contain compensated links. Please read our disclosure for additional information. As an Amazon Associate, I earn from qualifying purchases.
PRE-BOOK TICKETS AND TOURS
Number one travel tip for Italy is to always book your tours way ahead of time.I pre-booked a number of tours long before our last holiday in Italy. It is extremely busy in Italy in summer so if you don't want to spend hours in queues to visit famous sites/museums I would book a tour. Skipping the large lines at the Accadamia and the Uffizi in Florence was worth the cost ten times over for us. I could think of nothing worse than standing in 35 degree heat all day in the hope of catching a glimpse of David.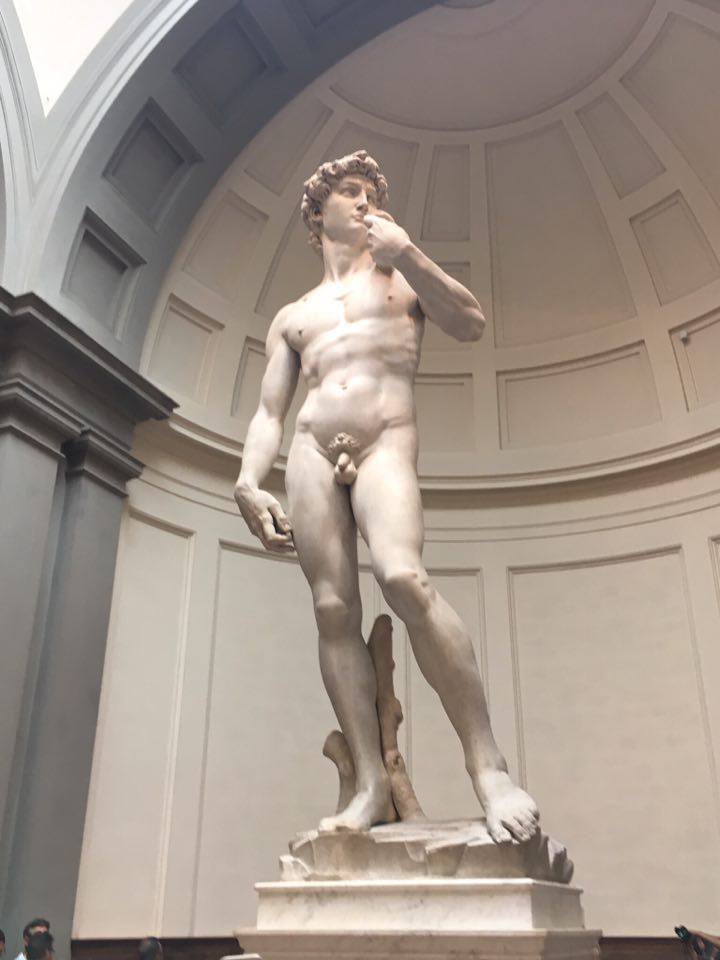 Also be aware that you may need to book a long time in advance to secure a ticket. For example if you want to see The Last Supper – Da Vinci's masterpiece – in Milan you will need to book well ahead.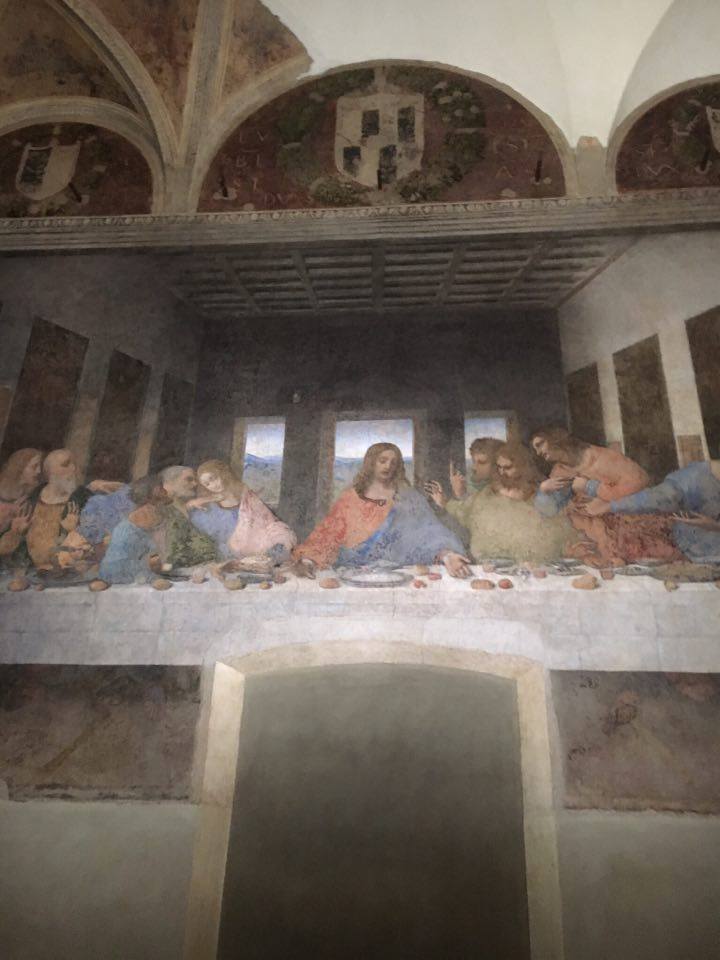 I experiences some great tours. Our Coliseum tour included access to restricted areas such as the underground chambers, the floor of the Colisuem and the third tier. The tours aren't cheap but for me they were worth every penny. You also get guides who know their stuff! Our guide to the Coliseum had a degree in Ancient Roman History from the University of Rome.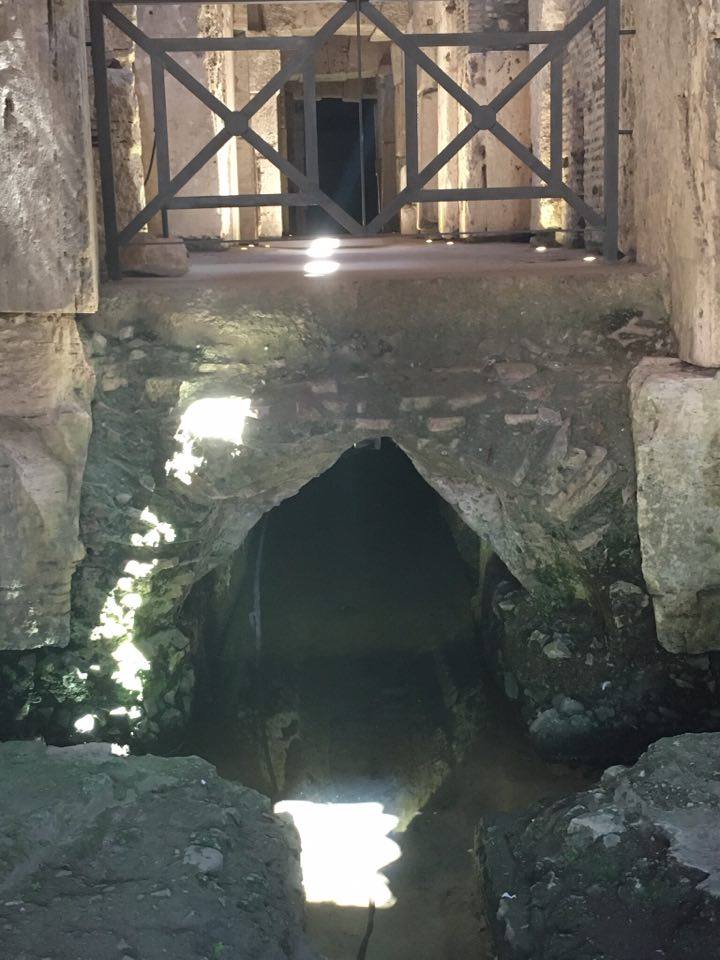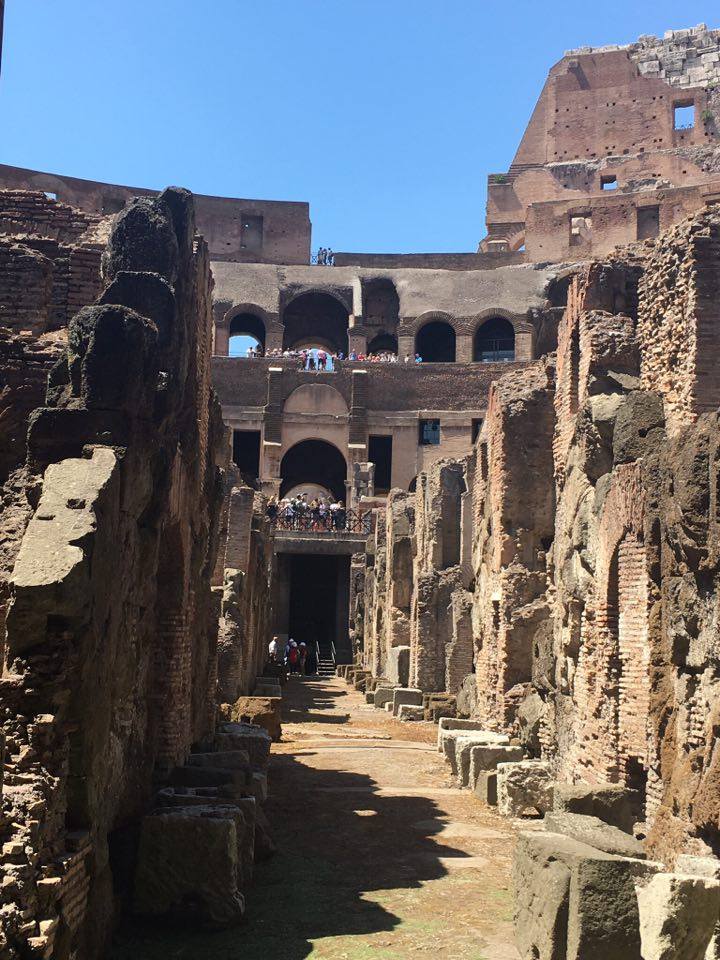 If you are interested in the tours that I took on my last visit to Rome take a look at my Viator tours page where you can book those tours that suit your needs or alternatively check out the great tours offered by Get Your Guide below.
TRACY'S TRAVELS IN TIME VIATOR ITALY TOURS PAGE
CONSIDER THE HEAT
It is hot in Italy in summer…I know that sounds obvious but make sure you have a hat, slap on plenty of sunscreen and carry water with you.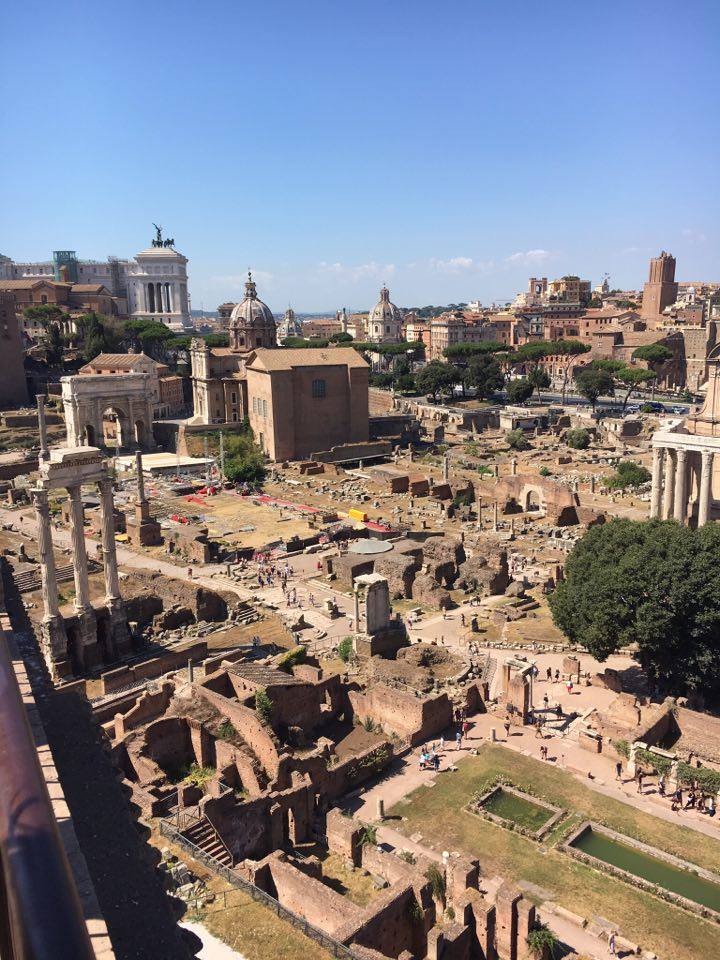 Some of the sites do not have shade – the Roman Forum for one. It was 38 degrees the day we were there….I had a fan, a hat, a bottle of water and just survived it!
TAKE WATER WITH YOU
Talking of water…don't bother to keep paying out for it! Fill your bottle from the 2,500 public water fountains you can find all over Rome for free!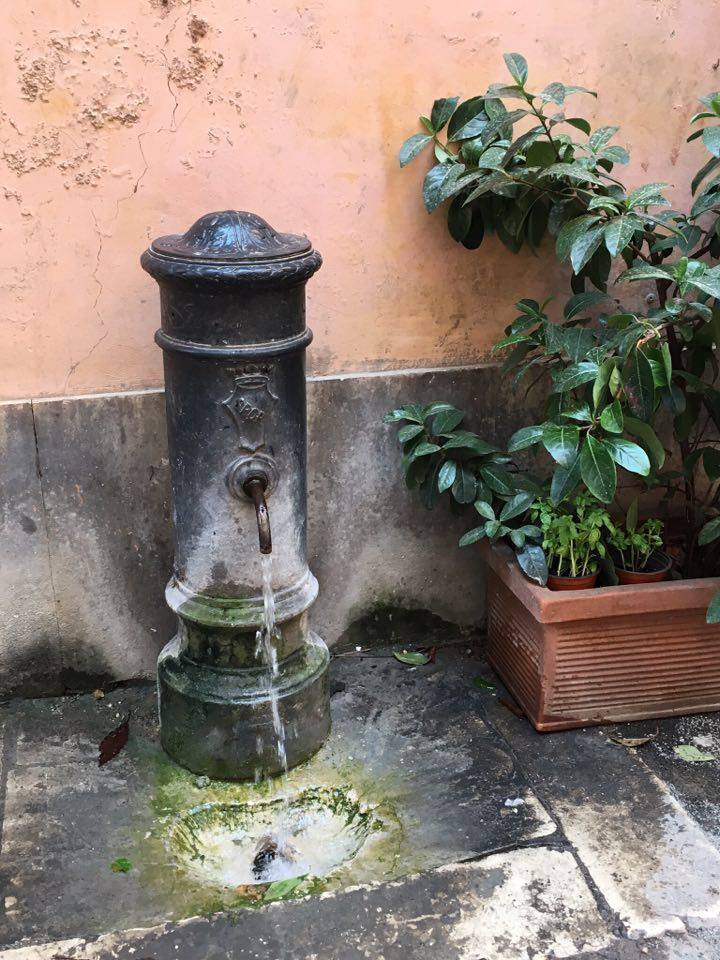 DO SOME HOMEWORK
Please read guidelines to the places you are planning to visit…..we couldn't believe it when one of the people on our tour of the Coliseum turned up with a massive suitcase! There is no-where to leave it and you can't take it in with you! She ended up missing half the tour as had to find somewhere to store it.
JETLAG
Perhaps don't book a tour on the day you arrive if you are flying in from afar…if you have arrived from America after a 10 hour flight will you really want to go on a 3 hour tour of the Vatican Museums??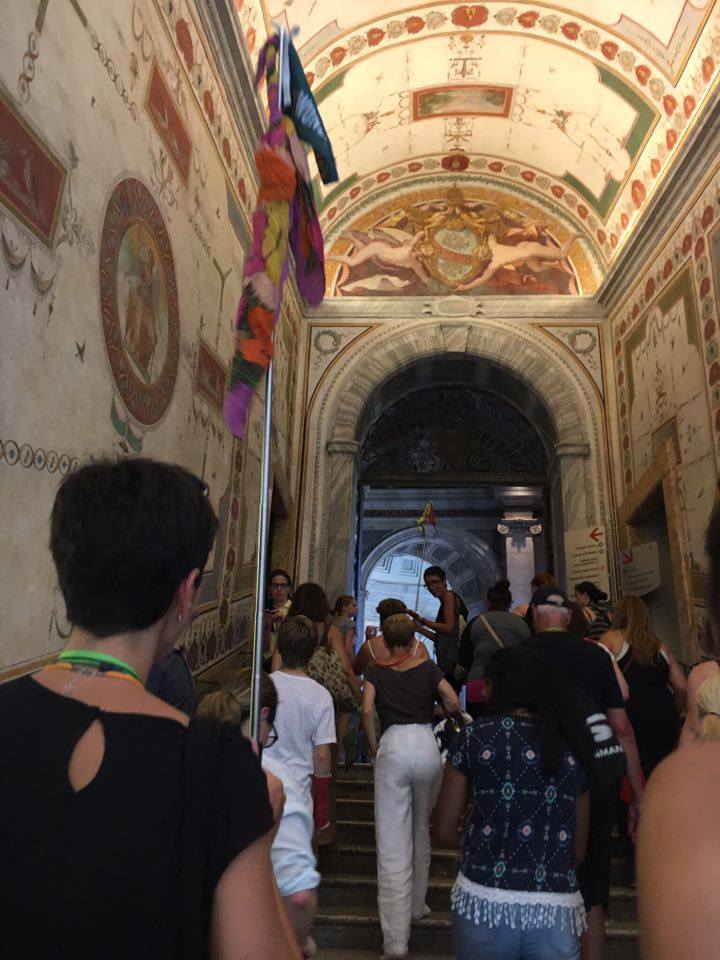 Apparently not as at least 10 people dropped out of the tour we were on as the afternoon wore on. Not because of the tour guide or the tour but simply because jetlag caught up with people. Tours are not cheap so unless money if no option I would advise a few hours to get acclimatized!!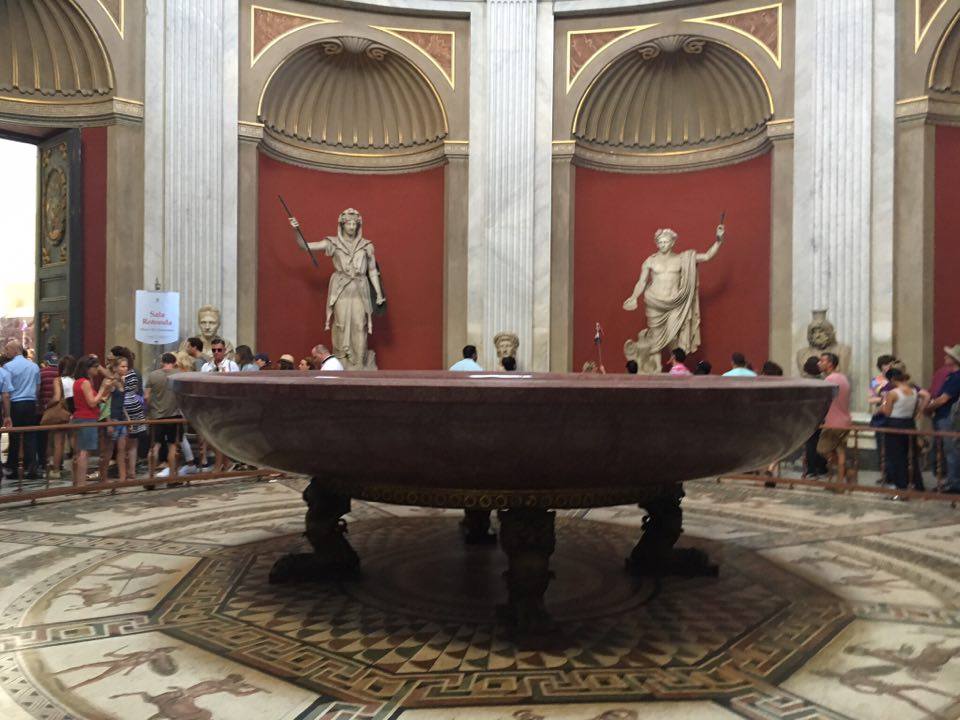 COVER SHOULDERS AND KNEES IN RELIGIOUS BUILDINGS
If you are intending to visit a church, a basilica, the Sistine chapel or one of the other many religious buildings in Italy remember you need to cover your shoulders and knees. We were amazed by the amount of people who seemed surprised they were denied entry when dressed in a crop top and a pair of Daisy Dukes.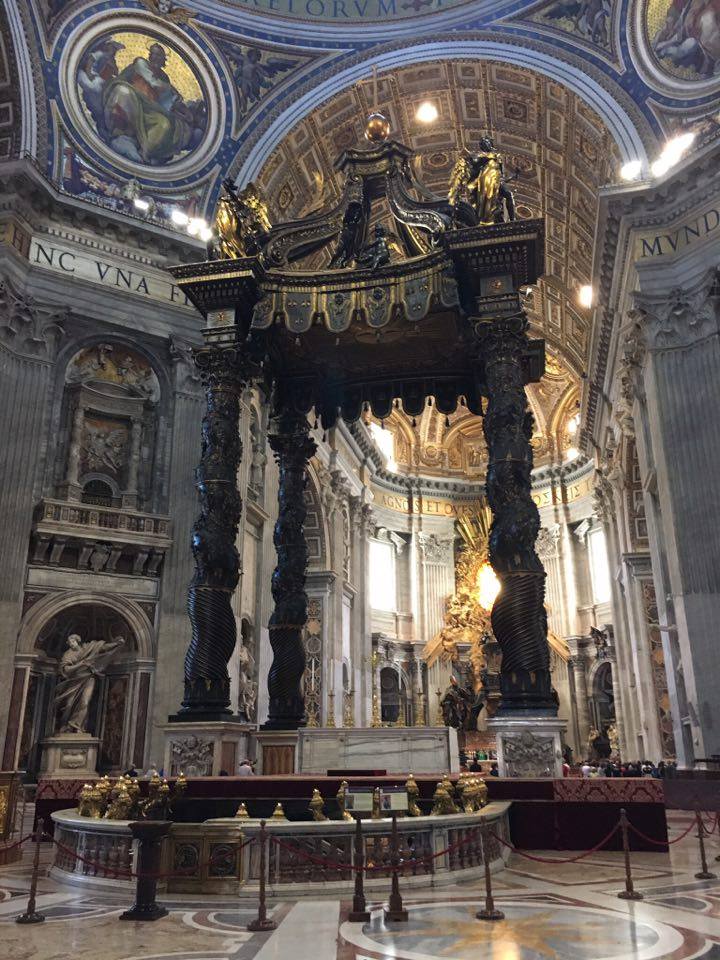 BEWARE OF PUSHY SELLERS AND SCAMS
Be aware of the rose sellers, the selfie stick sellers and all others out to annoy the hell out of you on holiday. (Ok I know they are trying to make a living but ….) One such man thrust a rose into my niece's hand then followed us around demanding payment. They were particularly bad around the Trevi Fountain and were verging on clear harassment on a few occasions. I avoid eye contact and just shake my head. I did consider walking around with a selfie stick and a rose permanently in each hand so they would leave me alone!
Also be aware of scams…in Milan the bracelet scam seems in full force and we were approached a couple of times. Not nice.
CONSIDER THE LOCATION OF YOUR HOTEL
If you are travelling by train – as we were – try to get hotels near to the train stations. This is particularly good advice for Venice – I would not have fancied trying to cross Venice by foot (those bridges) or in a full vaporetto with a zillion other people.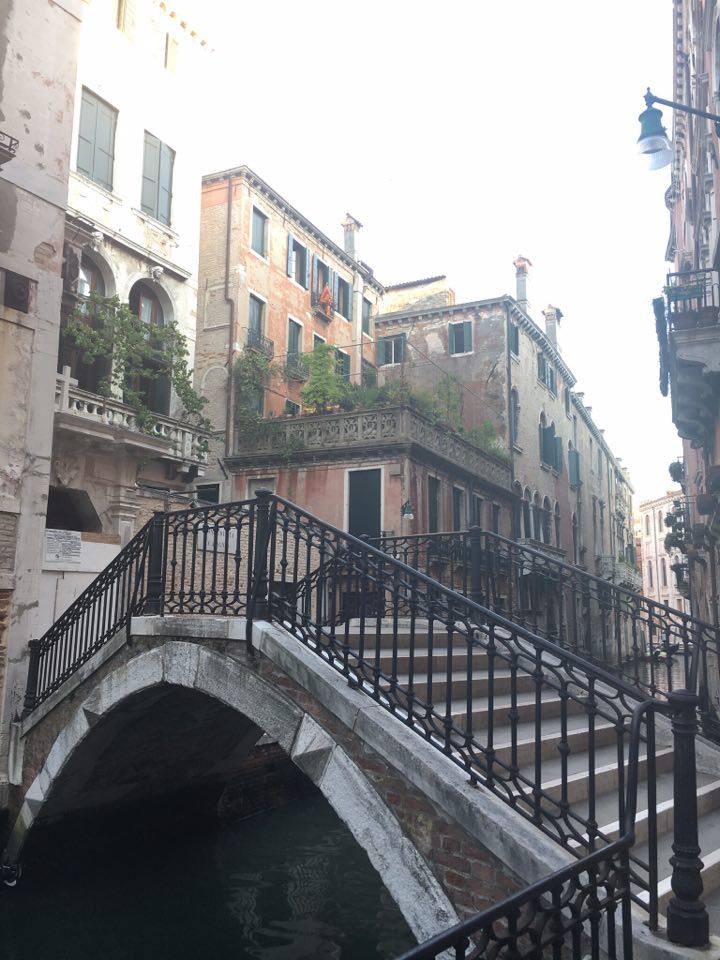 The only city I broke this rule was Rome because I could not resist staying near the piazza Navona.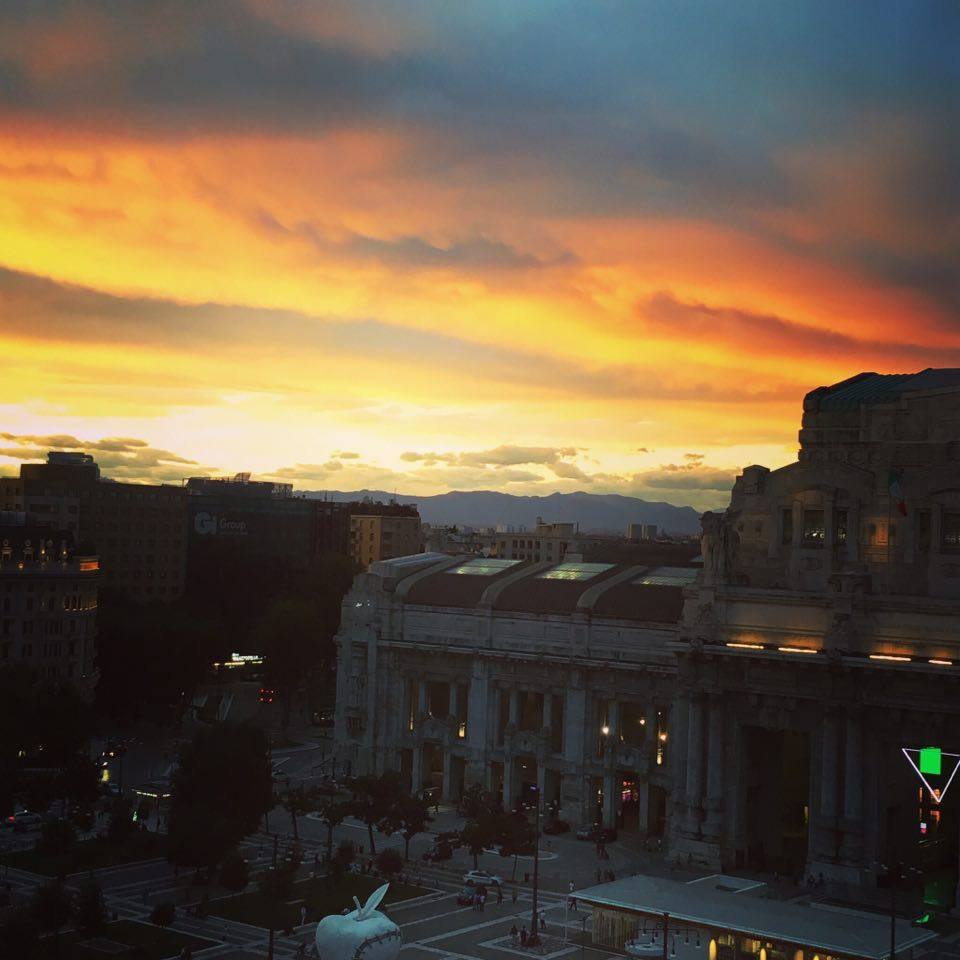 TRAIN TRAVEL
Talking about train travel – if you plan to travel Italy this way then consider booking your tickets direct on the Trenitalia site. I would always advise you look at seat61 when planning any train travel – I did and it saved us quite a lot of money!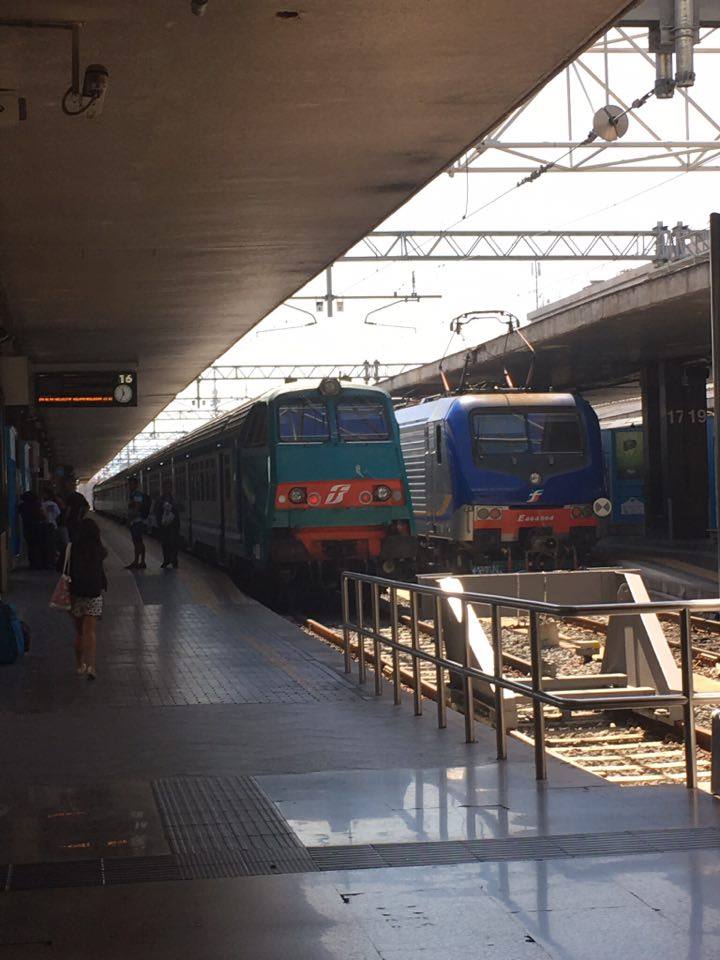 BE FRIENDLY
Talk to people! We had some great conversation with fellow travellers and you learn so much (where to eat/where to avoid etc)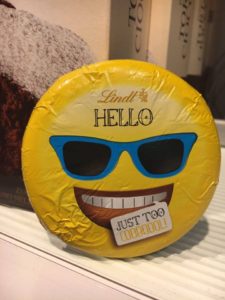 We met some lovely people – our favourites were Val and David from Perth, Australia. What a fantastic couple – friendly, interesting and great company. We met people from Japan, South Korea and Australia (hi Sarah!) and it was great talking to others about their lives and their travels.
Cheers! Hope these travel tips for Italy are helpful and you have a wonderful visit! Is there anything you think I could add?
---
OTHER POSTS ABOUT ITALY
---
PIN FOR LATER – TRAVEL TIPS FOR ITALY
TRAVEL TIPS FOR ITALY
This post may contain compensated links. Please read our disclosure for additional information. As an Amazon Associate, I earn from qualifying purchases.