This post may contain compensated links. Please read our disclaimer for additional information.
Thinking of a short break to Madrid Spain? Check out my daughter's top 5 recommendations of things to do in Madrid – the Spanish capital!
---
Museo del prado
---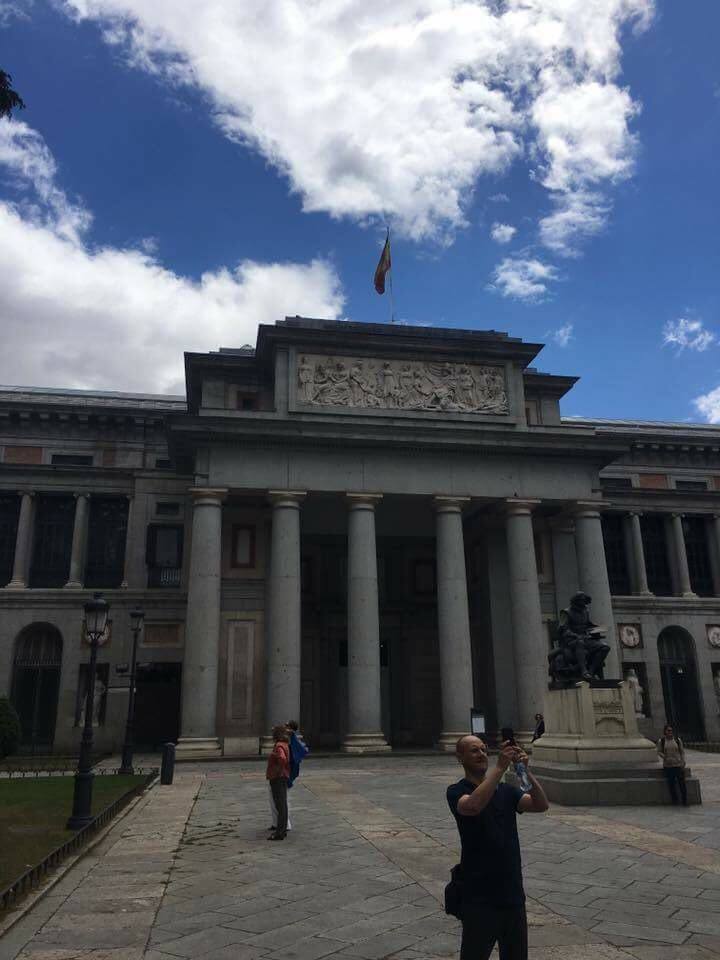 Free entry for students, which was quite common in Madrid, or at least concession price.-Part of the Golden triangle of art museums (El Prado, the Reina Sofia – more modern art including Dali's and Picasso's, and the Thyssen-Bornemisza Museums which apparently fills in the gaps between the other 2)
We got there around 5 o clock ish and the queue was very short.
You get a free booklet which includes a list of 'masterpieces' and their room location. This was very useful for an art novice like myself and we made it an activity to find them all. Perhaps the most famous art pieces we saw were 'The naked and clothes majas' by Goya, and 'The meninas' by Velazquez. I must reiterate my art knowledge is lacking, but I found the descriptions by the artworks very informative.
I would definitely recommend if… You have an interest in European art, or find yourself at unease when the art questions come up during University challenge.
---
Retiro park
---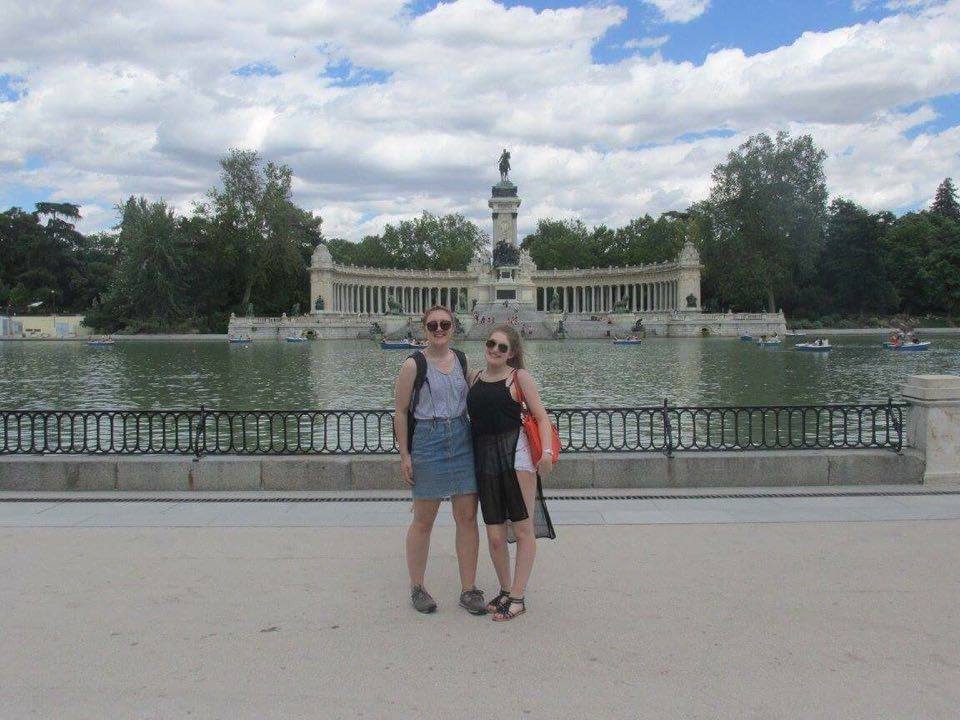 A really lovely park, right next to El Prado.
It was a royal park, with an artificial lake.
We rented a boat for 45 minutes for €6 which I would highly recommend. The lake is right next to a monument for Alfonso XII.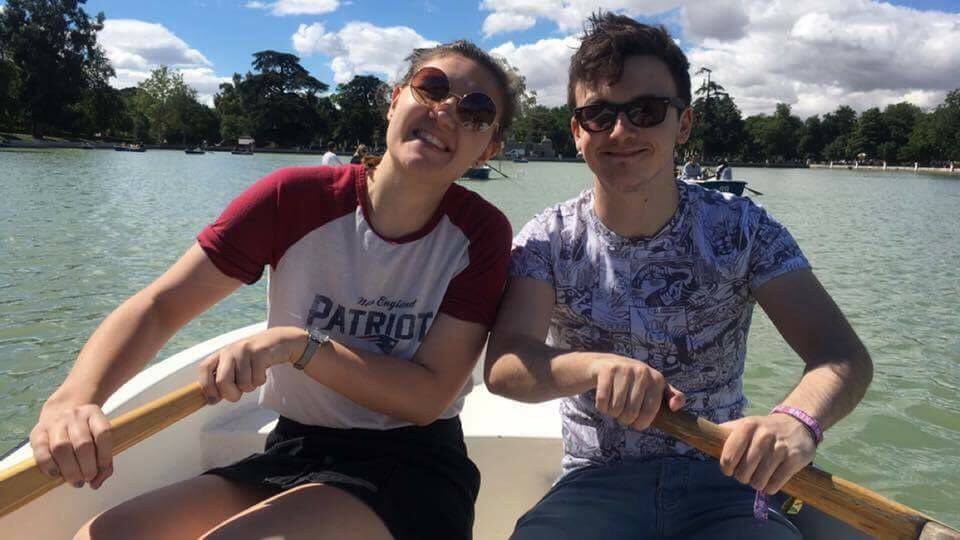 The weather was lovely and we right by some buskers which made for a great atmosphere.
Has the Palacios, a glass building which is now used for temporary exhibitions.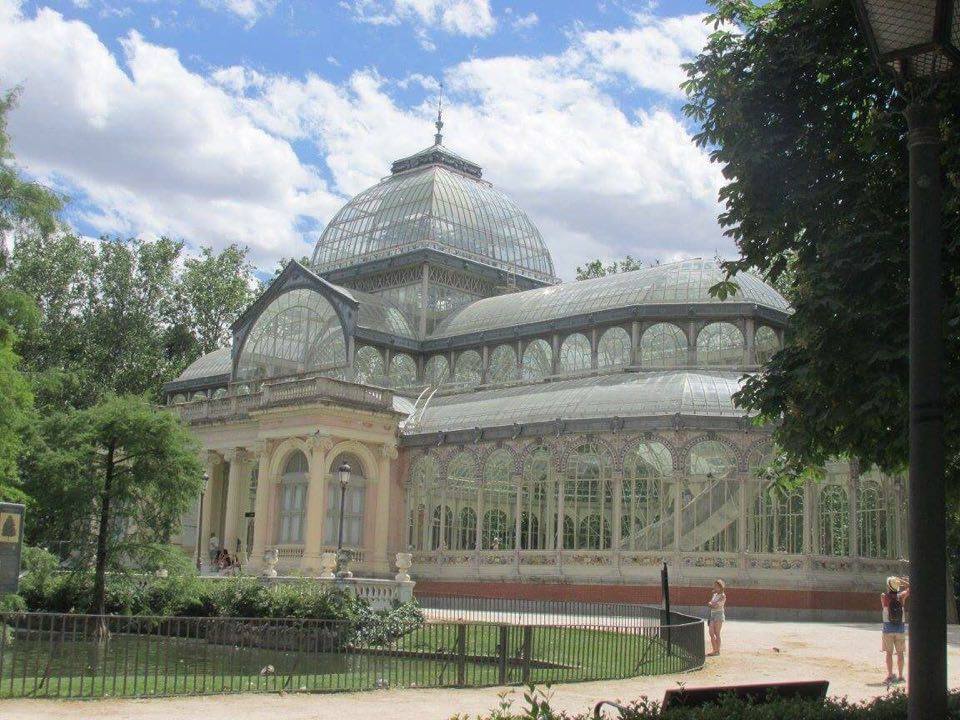 I would definitely recommend if… You want to make the most out of the Spanish weather and enjoy WAB (Walking About a Bit)
---
Chocolateria San Gines
---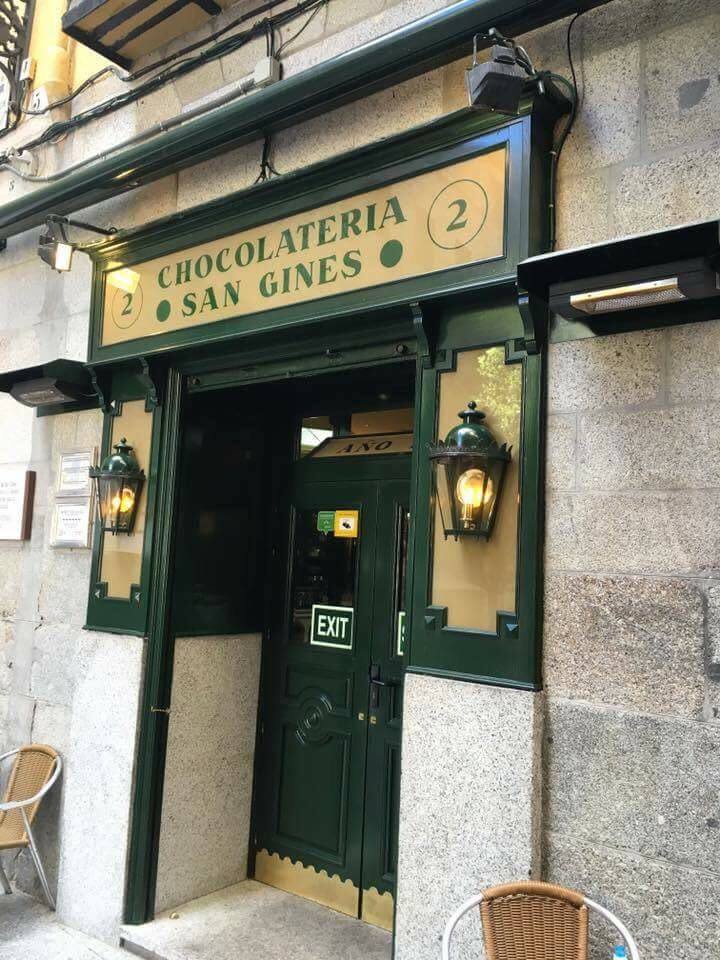 One of the most famous churro places in Madrid. Open 24/7, 365 days a year.
For €4 you get 6 huge churros and a bowl of melted chocolate.
On Calle Coloreros, a right off Calle Mayor.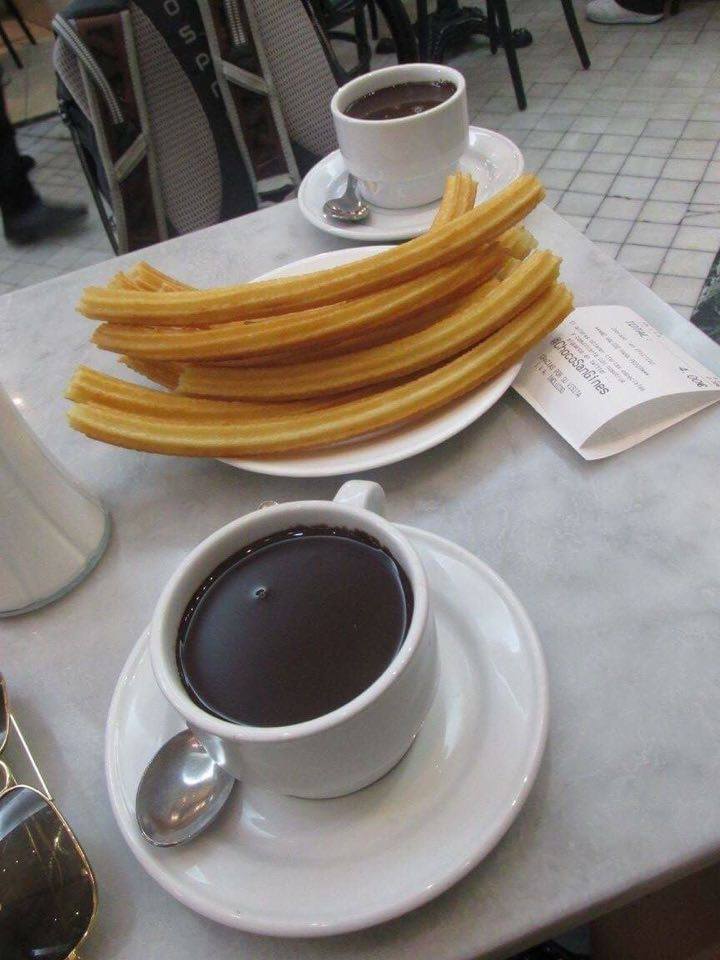 Best. Churros. Ever. It is a must. We went twice. Say no more.
I would definitely recommend if… You are a sane human being.
Check out these other great foods to try in Spain too!
---
Palacio Real de Madrid
---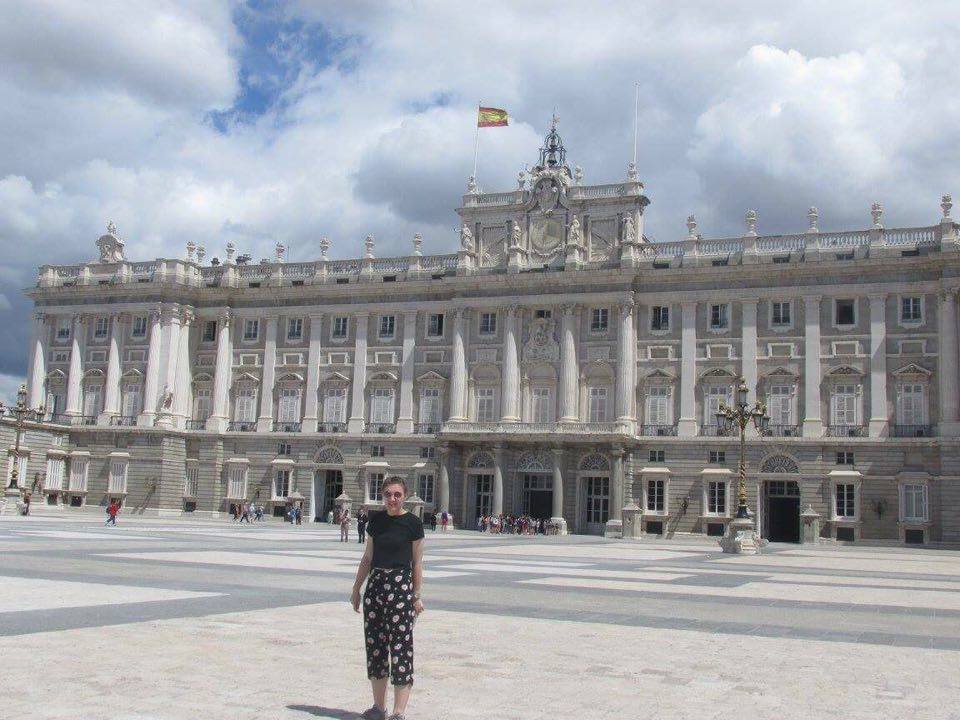 €6 for students (concession).
It was built following a fire that burnt down the Royal Fortress, and hence was made fireproof by Philip V. His son Charles III was the first to live in the Palace in 1764. Main residence of Kings until 1931, Alfonso XIII last to live there.
It's a one-way system so it is easy to follow and go around the palace using the signs and the booklet for information and guidance.
A lot of the rooms are decorated differently so it is quite interesting.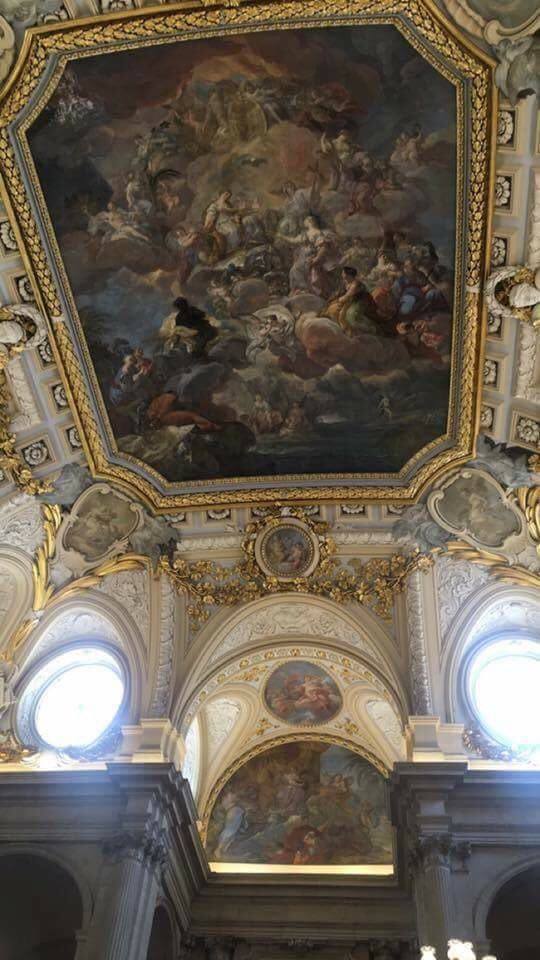 It is also right next to Catdreal de la Almudena which is a very pretty cathedral.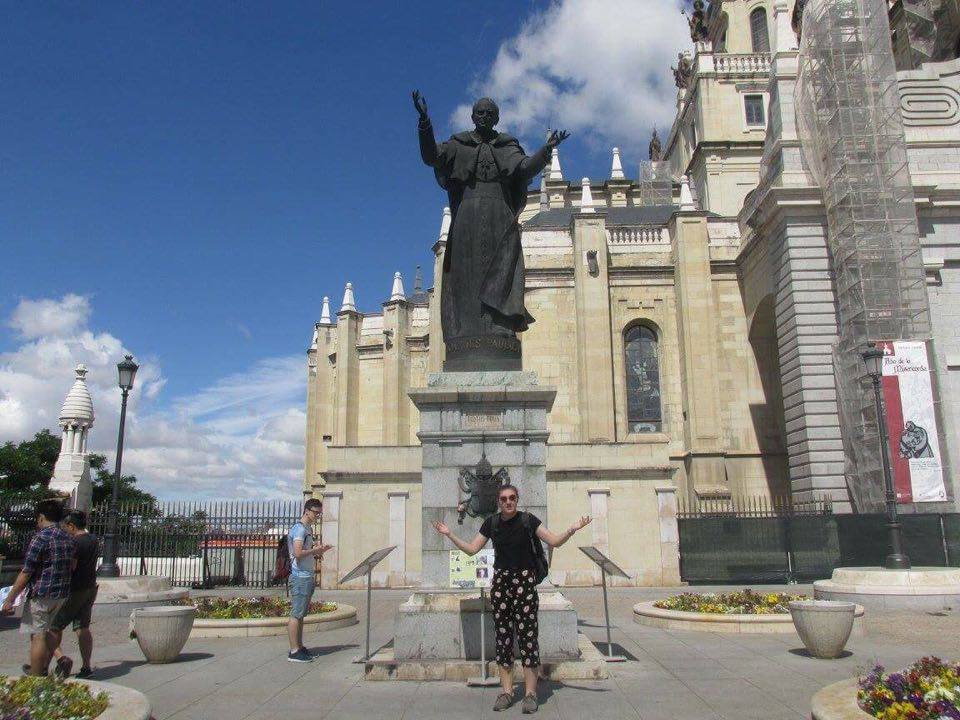 I would definitely recommend if… You enjoy fancy historical buildings.
---
Gran Via
---
In my opinion it is the Madrid equivalent to London's Oxford Street.
Gran Via aka the Grand Road.
It is really busy and a lively shopping street. Takes around 45 minutes to an hour to walk the whole length of it.
All the buildings along the road are very impressive and you get a real feel for Madrid.
I would definitely recommend if… You love to shop and want to get a city atmosphere
I hope you enjoyed my 5 things to do in Madrid – are there other activities/places to see etc that you would include in the list?
---
Pin for later – Things to do in Madrid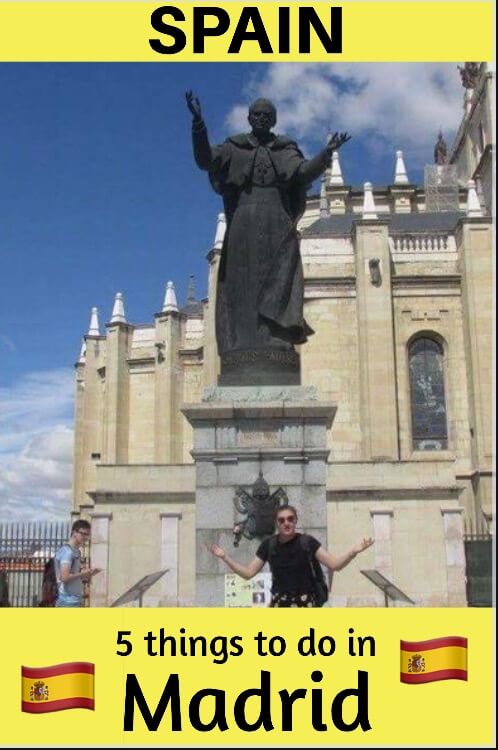 ---
Over the last 50 years I have lived and worked in 7 countries on 4 continents and travelled to many more. I enjoy exploring and learning about new places and meeting people on my travels. History, reading, photography, nature and wildlife are my interests and I am ALWAYS researching and planning my next trip (preferably by train)
With a lifetime of travel experience, and a network of friends all over the world, I share genuine insider guides, recommended best book lists and train journey inspiration to help YOU travel authentically to some of the most beautiful places on earth.
Come and join me as I travel the world one country (and train journey) at a time!
This post may contain compensated links. Please read our disclaimer for additional information.