Last Updated on June 2, 2019
This post may contain compensated links. Please read our disclosure for additional information. As an Amazon Associate, I earn from qualifying purchases.
There are 4 UNESCO World Heritage Sites in London which are
Palace of Westminster and Westminster Abbey including Saint Margaret's Church
The Tower of London
Maritime Greenwich
Kew Gardens
It is possible to see all of these in a weekend though it would be quite rushed. We managed to visit 3 and returned at a later date in summer to visit Kew Gardens.
This is our weekend itinerary in London which started at The Tower of London followed by an overnight stay in Greenwich before a visit to the Palace of Westminster the following day.
---
The Tower of London
---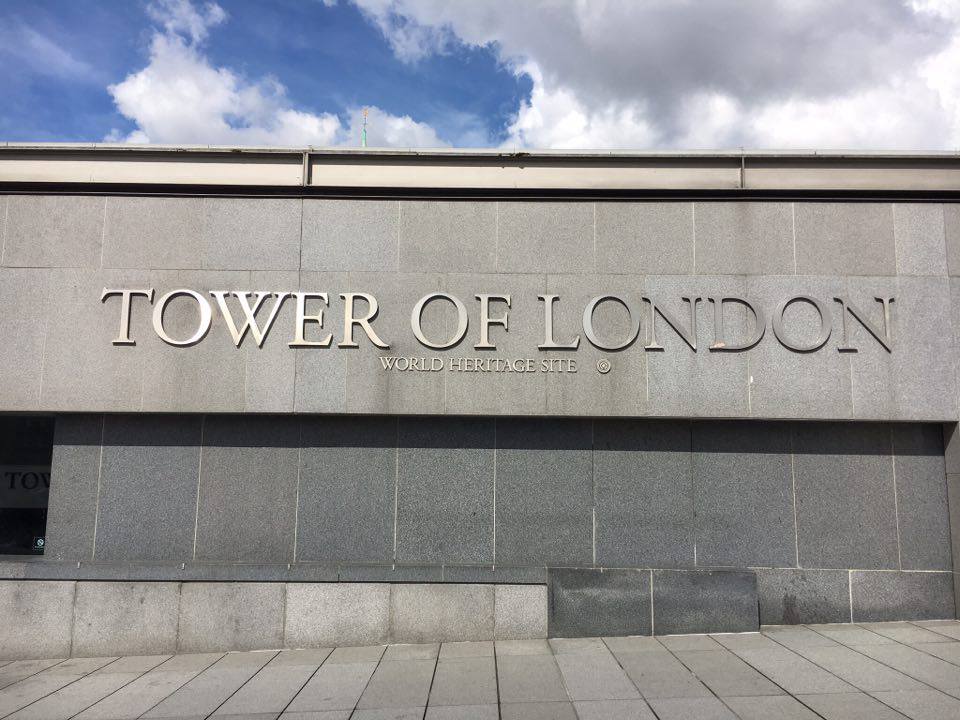 Notorious as the site of the beheading of Anne Boleyn amongst many others this is a must visit for anyone visiting London. The Tower was built by William the Conqueror to protect his base in London. The White Tower at its heart was built from 1078.
Prisoners were kept at the Tower and brought in through the Water Gate (known as Traitor's Gate) and include Thomas More, Anne Boleyn and Elizabeth 1.
The Tower of London oozes history in every brick – it is a magnificent structure overseen by Beefeaters and its famous ravens. Tradition states that if the ravens were ever to leave the White Tower would crumble and England would head for disaster. And that was even before Brexit.
The Crown Jewels are also kept at the Tower and are definitely worth a visit – the size of the diamonds are astonishing.
We spent hours wandering around – we did follow a Beefeater's tour which was very informative, interesting and funny so I would recommend you attach yourself to a (free) tour.
TIP – You can take some fabulous shots of Tower Bridge from the Tower of London!
---
NEED TO KNOW
---
I bought tickets on-line before the day which makes things quicker (think queues!). Tickets cost £25 per adult at the gate but are slightly cheaper if you buy on-line (£23.10). These prices are correct as of summer 2018. Official website is The Tower of London.
There is a café within the grounds which we stopped at for a cuppa – we did think that it was quite pricey though! Take your own sandwiches if you are on a budget!
Tip! Head for Tower Hill by tube as this is the nearest tube station. Do not get confused by London Bridge – this is a very different bridge to Tower Bridge which is next to the Tower of London!
---
TRAVELLING TO MARITIME GREENWICH FROM THE TOWER OF LONDON
---
After a lovely day at the Tower and having acquired sore feet we had to get to Greenwich where we had booked overnight accommodation. Luckily you can catch the MBNA Thames clipper from just outside the Tower of London directly to Greenwich (and for the next day there was a service from Greenwich to the London Eye – conveniently located near our final destination of the weekend!)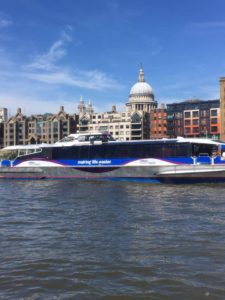 The clipper service is fantastic and a great way to get around if your destinations are along the banks of the Thames. The costs are calculated in zones and if you have an Oyster Card are slightly reduced. The best way to plan is to use their website Thames Clippers and work out if the clippers are the best way to get around. For us they were perfect and we thoroughly enjoyed both trips!
---
WHAT IS THERE TO SEE AT MARITIME GREENWICH
---
I always loved Greenwich when I lived in London. It has a great history and is a lovely part of London to visit. My aim was to stand on the Prime Meridian with a foot in the eastern and western hemispheres! Greenwich is also a UNESCO World Heritage Site.
The Queen's House designed by Inigo Jones is the first true Renaissance building in Britain. Today it houses the National Maritime Museum.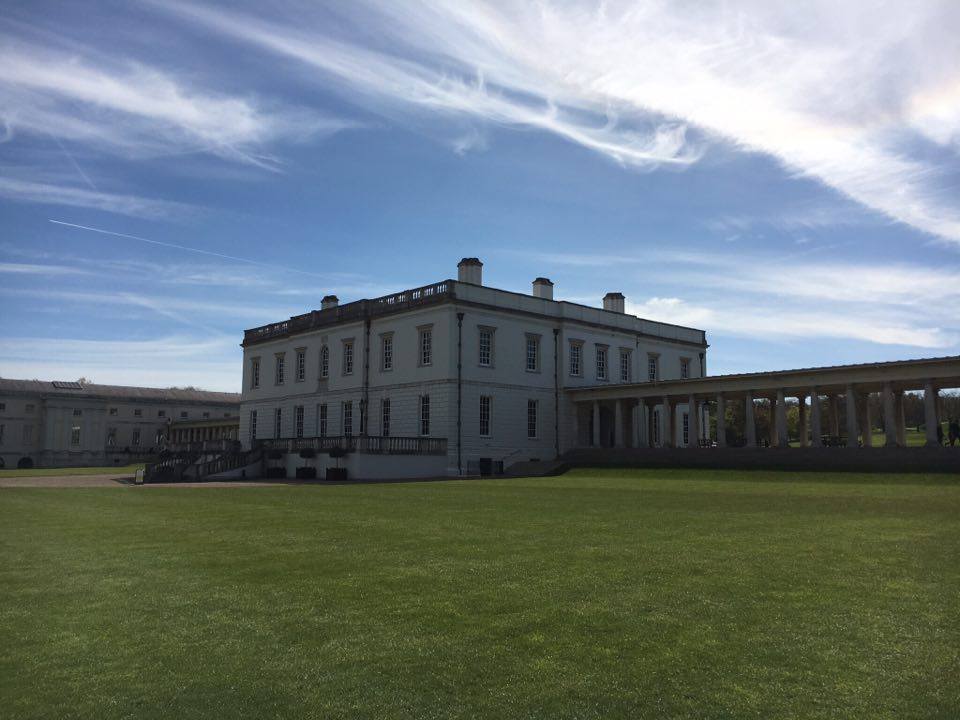 There is other architecture of note in Greenwich namely what was the Royal Naval College. These buildings in the Baroque style were designed by Sir Christopher Wren.
The Royal Observatory was designed by Wren and a scientist named Robert Hooke. And is on top of a hill! Great views when you get to the top though! Note the red ball on the building. This is the famous time-ball which indicates GMT every day at 1pm when it drops!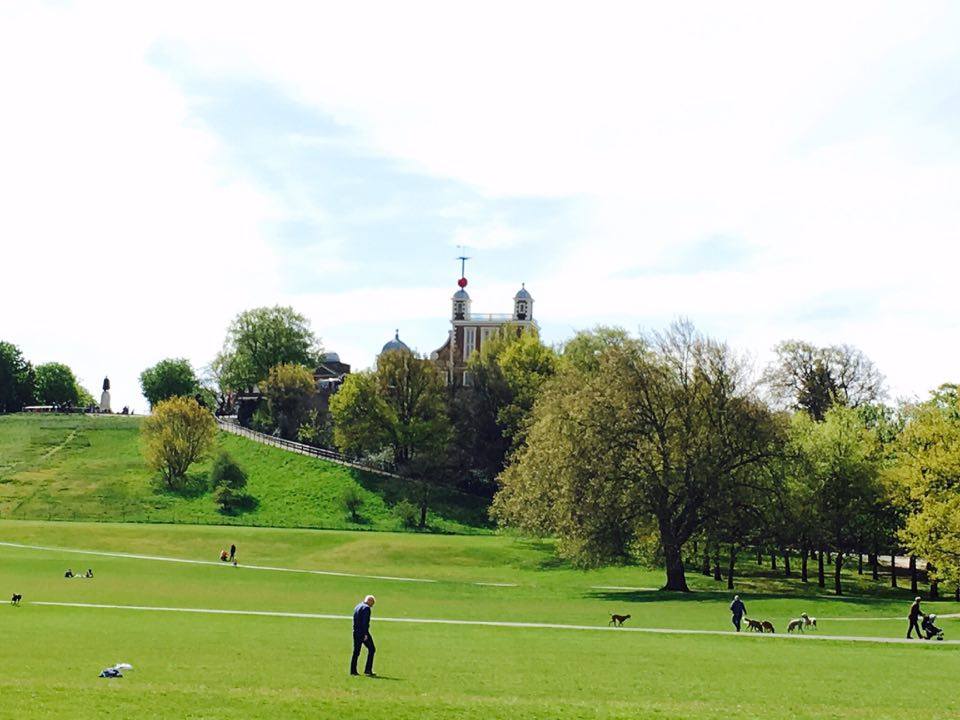 We stayed in Greenwich in a rather quirky B&B called St Alfeges which we thoroughly enjoyed and had a lovely meal at Bill's restaurant that evening. Greenwich itself is lovely for a stroll as there are so many beautiful buildings! And the sunset was rather pretty over London too!
If you want to stay in Greenwich overnight and want something quirky and very English (which I would highly recommend) you can book to stay at the lovely B&B St Alfeges here.
There are lots of museums in Greenwich and also the Cutty Sark to visit! The Cutty Sark can't be missed as it dominates the skyline when you sail into Greenwich. It is the world's sole surviving tea clipper and is an impressive sight.
We had a lovely stroll up the hill to the Old Royal Observatory and a walk around the museum. It costs £9.50 for adults to enter the museum. You can buy combined tickets with other sites in the area included (Cutty Sark/Planetarium as well as discounted travel on the clippers – see here for more info!
---
WESTMINSTER ABBEY
---
Our last port of call was a visit to Westminster Abbey. I have visited many times before – the Houses of parliament and Big Ben are always great to see and nearby so you can see some of the great tourist attractions of London too.
The London Eye is also over Westminster Bridge on the other side of the Thames.
Read more about the Palace of Westminster and Westminster Abbey including St Margarets Church.
If you are planning a few days in London where would you have to go? What would be your top 3 must-sees/do's in London? This photo essay of London may provide you with lots of inspiration too!
---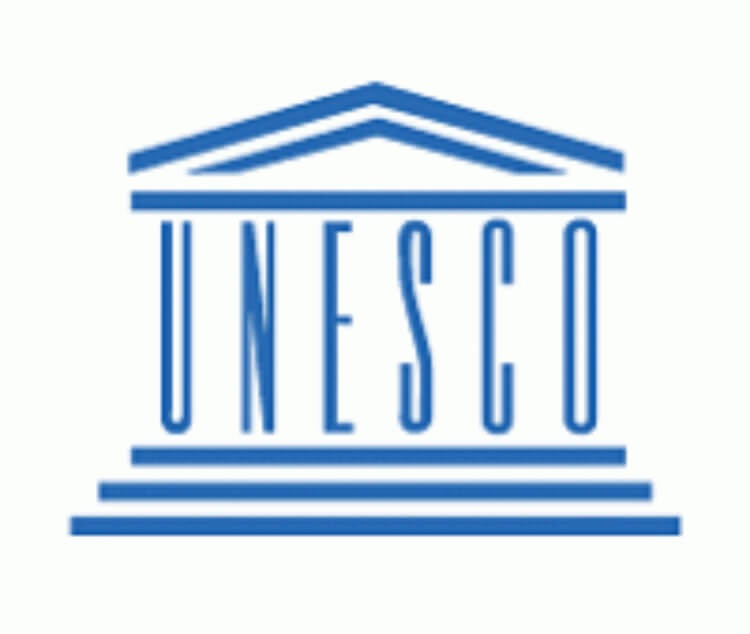 If you are interested in finding out more about UNESCO World Heritage Sites and the ones in this post – A weekend in London – these are the links!
---
PIN – A weekend visiting UNESCO World Heritage Sites in London
---
---
---
This post may contain compensated links. Please read our disclosure for additional information. As an Amazon Associate, I earn from qualifying purchases.