Last Updated on
This post may contain compensated links. Please read our disclosure for additional information. As an Amazon Associate, I earn from qualifying purchases.
Are you planning to visit some of the 31 designated UK UNESCO World Heritage Sites?
5 of the 31 UK sites are in UK overseas territories (Bermuda for example) but 26 are on the UK mainland or close to it.
There are 4 UNESCO World Heritage sites in Northern England and Southern Scotland covered in this post – Edinburgh, the Forth Rail bridge, Durham and Hadrian's Wall (Frontiers of the Roman Empire).
All of these sites are in the north-east of England and across the border into Scotland and could be visited (as we did) over a few days if you have limited time.
---
OLD AND NEW TOWNS OF EDINBURGH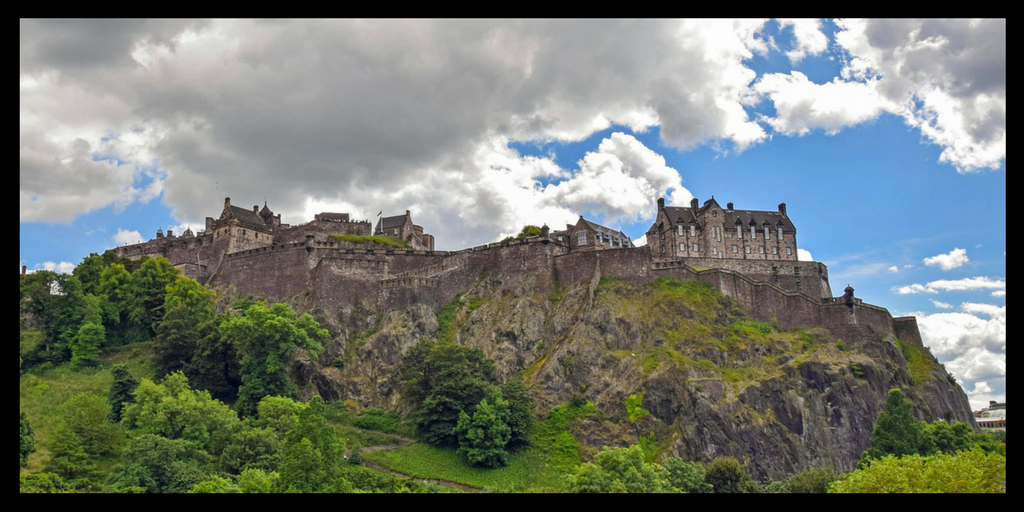 I really love Edinburgh and have been visiting since I was a child. Both the Old and New towns of Edinburgh were granted World Heritage status in 1995. The Old Town, dominated by the castle is the medieval heart of Edinburgh with the New Town constructed between 1767 and 1890 a marvel of Georgian architecture. To quote the listing on the UNESCO page "The harmonious juxtaposition of these two contrasting historic areas, each with many important buildings, is what gives the city its unique character." (Source – UNESCO)
Visit the castle, walk the Royal Mile and take a trip on a tram (buy a day ticket for £4 which can be used for both buses and trams).
Take a stroll past Waverley Train Station and listen out for the sound of the bagpipes as you walk down Princes Street.
I would also highly recommend a visit to the Botanical Gardens in Edinburgh which have some of the most beautiful glass houses!
---
THE FORTH RAIL BRIDGE

This feat of Victorian engineering is the most recent Scottish addition to the UNESCO listings and was added in 2015. It was opened in 1890 and is 2,529 metres long and 100 metres high.
TIP – take a train out of Waverley station to North Queensferry and walked down the hill to get a fantastic view!
It is a spectacular sight and though I don't normally have a 'thing' for bridges (Ok apart from the Golden Gate Bridge) it a well worth a visit.
There is a visitor's centre planned though I believe that local residents have raised concerns that it will lead to heavy congestion to the area. If you visit – be thoughtful it is a residential area – but enjoy the view!
HADRIAN'S WALL

Hadrian's Wall is part of the 'Frontiers of the Roman Empire' Unesco WHS. This represents the border line of the Roman Empire is the 2nd century AD and there are multiple sites across England, Scotland and Germany. I grew up visiting my Grandparents in Wallsend – as you guessed it the end of the wall! So quite a familiar site to me!
Hadrian's Wall is 73 miles of forts as well as a wall that stretched across the northern frontier of the Roman Empire in Roman Britain for over 250 years. The wall is looked after today by English Heritage and they have lots of activities organised across the sites over the year but particularly in summer I think. For example there was a Roman soldier visiting Chester's Roman Fort for the day we were there.
The best way to see the wall in my opinion is to drive the 'military road' (as locals call it) or B6318. This runs parallel to the wall in some places from Chester's Roman fort along towards Housesteads Roman Fort. You can stop off and walk along part of the wall.
Another must visit if you in the area is to Segedunum (a Roman fort in Wallsend)which has a Roman bath house.
If you travel across to the west you will arrive at another UNESCO World Heritage Site – and the UK's newest listed site. Marcelle a photojournalist tells us why it is her favourite place to visit in England.
DURHAM

Durham is a beautiful city – best known perhaps for its University and its Cathedral. In 2016 when I visited it was the 30th anniversary since they were awarded World Heritage status (along with a number of other sites in the UK). Durham has a great personality and a wonderful history. There are lots of things to see and do.
Durham has plenty of restaurants to stop at and refuel (we had a lovely cuppa at Vennels Café – Saddlers Yard, 71 Rear of Saddlers Street and down a little alley!)
We used the park and ride facility which made it a lot easier to get into Durham centre -we were glad we did as it was rather busy. There are 3 park and ride car parks situated on the key routes into the city once parked up you get free parking with the bus ticket which only cost £2 pp. Bargain!
There were a lot of Morris dancers around on the day we visited. We spent a lovely hour sitting on the grass in front of the Cathedral watching their dancing so look out for them if you visit in summer.
Durham Cathedral
Both the Cathedral and the 11th century castle are included in the World Heritage status. There is a great visitor centre with lots of information about the site. We enjoyed a great video which was showing all about the history of Durham. Definitely pop in and take a look.
There are guided tours available around the Cathedral and I would check on the Durham Cathedral website for times and availability. The Cathedral was completed in 40 years from 1093 until 1133 and is a stunning example of Romanesque architecture.
Durham Castle is now part of Durham University and has been inhabited since its construction in the 11th century. Guided tours are also available around the castle (details at the visitor centre).
PIN FOR LATER!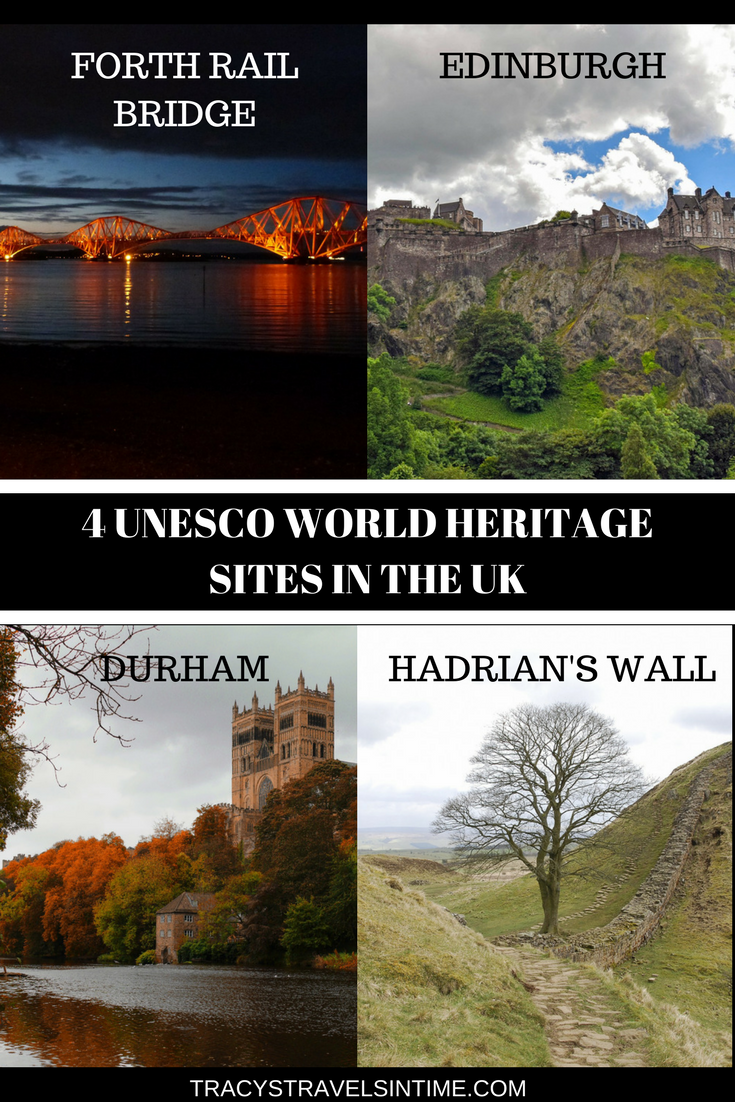 YOU MAY ENJOY THESE POSTS TOO!
CLICK FOR EXCLUSIVE ACCESS TO MY RESOURCE LIBRARY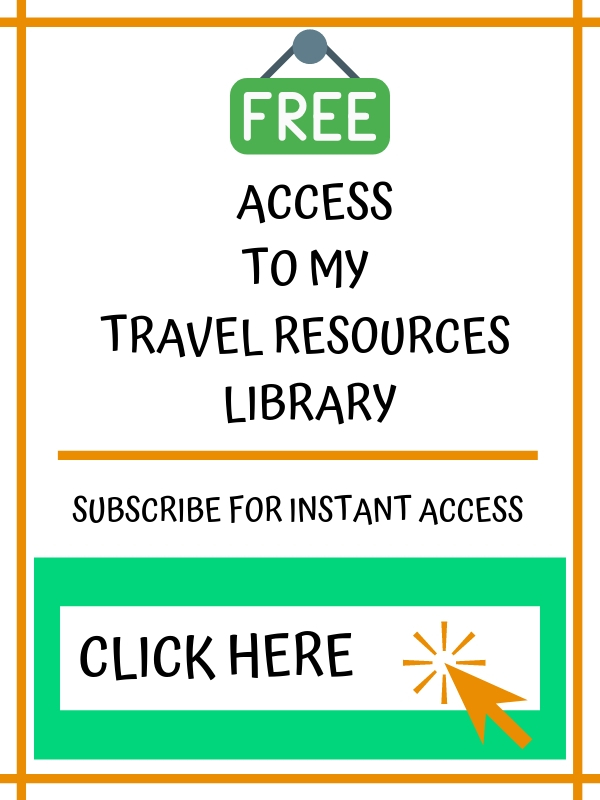 ---
---
This post may contain compensated links. Please read our disclosure for additional information. As an Amazon Associate, I earn from qualifying purchases.
Over the last 50 years I have lived and worked in 7 countries on 4 continents and travelled to many more. I enjoy exploring and learning about new places and meeting people on my travels. History, reading, photography, nature and wildlife are my interests and I am ALWAYS researching and planning my next trip (preferably by train)
With a lifetime of travel experience, and a network of friends all over the world, I share genuine insider guides, recommended best book lists and train journey inspiration to help YOU travel authentically to some of the most beautiful places on earth.
Come and join me as I travel the world one country (and train journey) at a time!