Last Updated on June 16, 2019
This post may contain compensated links. Please read our disclosure for additional information. As an Amazon Associate, I earn from qualifying purchases.
ARE YOU PLANNING TO SPEND A DAY IN LA?
Are you thinking what can I possibly fit into one day? Well read on because I have the perfect tour for you to take if you have a day in Los Angeles and want to see as much as possible.
---
HOW TO FIND THE PERFECT TOUR
---
I did a lot of research to find the best tour that would suit our needs and that is when I came across the Rastabus and their "A Day in LA tours."
There were certain sights that I really wanted to see. For example the Hollywood sign, Beverly Hills, Rodeo Drive and of course the Chinese theatre so any tour had to include those. I would suggest you decide what exactly you want to see and find a tour that matches those.
We were also arriving from San Francisco on the Coast Starlight and staying on Sunset Boulevard so we needed a tour that could collect us from the hotel there. If you choose a tour without the pickup it can be quite an expensive addition getting across LA depending on where in LA you are staying.
Although we were only spending a few days in LA we certainly plan to visit again and we will stay for longer – inspiration from reading posts such as the ultimate road trip round the South West of the US will soon have us booking flights again! However on this occasion we really wanted to fit in what we could.
The Rastabus tour certainly ticked all the boxes for us so I booked!
Our first day in Los Angeles was spent on the Rastabus and I can't recommend it enough! You see a lot in a day and it really gives a great first flavour of LA! Our driver/guide for the day was absolutely awesome and we had a really fun day out. So what did we do?
Well…..here we go….a day in Los Angeles on the rastabus!
---
OUR DAY IN LA ON THE RASTABUS
---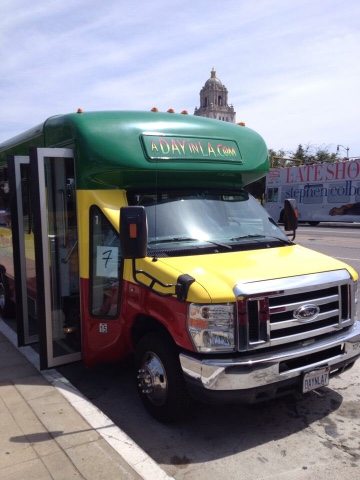 HOTEL PICK-UP
First of all you get picked up from your hotel – we were on Sunset Boulevard and taken to Santa Monica to catch the main tour. We were then provided with fruit and an endless supply of cold water which was very welcome on a hot day in LA!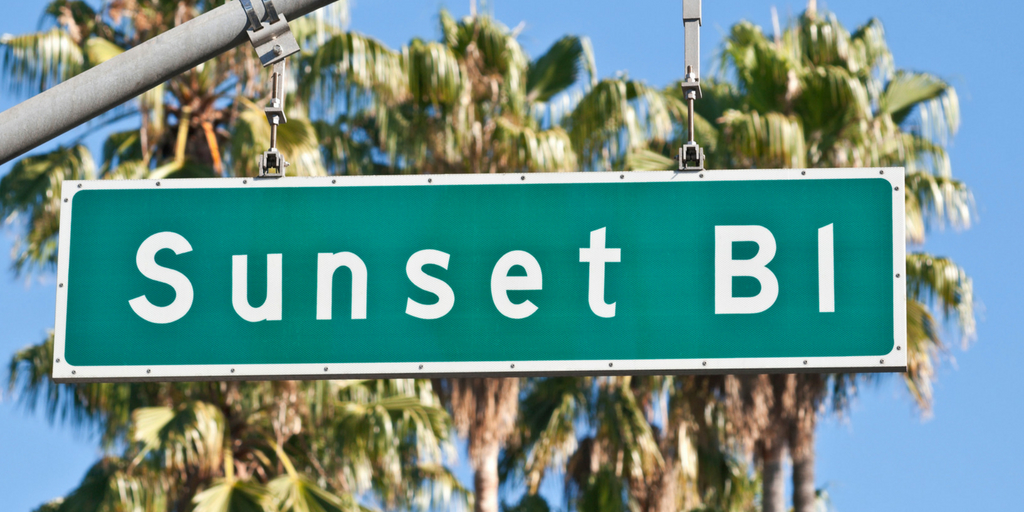 ---
FIRST STOP – VENICE BEACH
---
Our first stop was at
Venice Beach
. This was Arnold Schwarzenegger's favourite hangout in his younger days but now he is apparently often seen cycling here. Venice Beach is a buzzing beach town with a bohemian spirit, great cafes and street art.
We didn't see any blokes with muscles working out at Muscle Beach outdoor gym as it was probably a little too early in the day.
TIP – I was bitten to death by sand flies whilst sitting on a bench here so put on some repellent if you go!
---
SECOND STOP – BEVERLEY HILLS AND RODEO DRIVE
---
It was amazing to see Beverley Hills and Rodeo Drive. It smelt of money money money with the flashy cars and exclusive boutiques. Again it is one of those familiar places from movies (remember Beverley Hills cop!!) and we even saw the shop that snubbed Julia Roberts' character in Pretty Woman!
---
THIRD STOP – FARMER'S MARKET
---
We loved the stop at the Farmer's Market and just checking out the food stalls was great fun. Deciding what we were all going to eat was interesting and we all bought from different places! I had to have a hot dog from Fritzi Dog and the Brussel Tots!
I recommend checking out the various options before you go as there is so much to choose from!
---
FOURTH STOP – GRIFFITH OBSERVATORY AND THE HOLLYWOOD SIGN
---
Who doesn't want to see the iconic Hollywood sign? It was probably the top must-see for me when we were in LA and I was not disappointed. The tour takes you to the
Griffith Observatory
where not only do you get a great view of the sign but of sprawling LA too.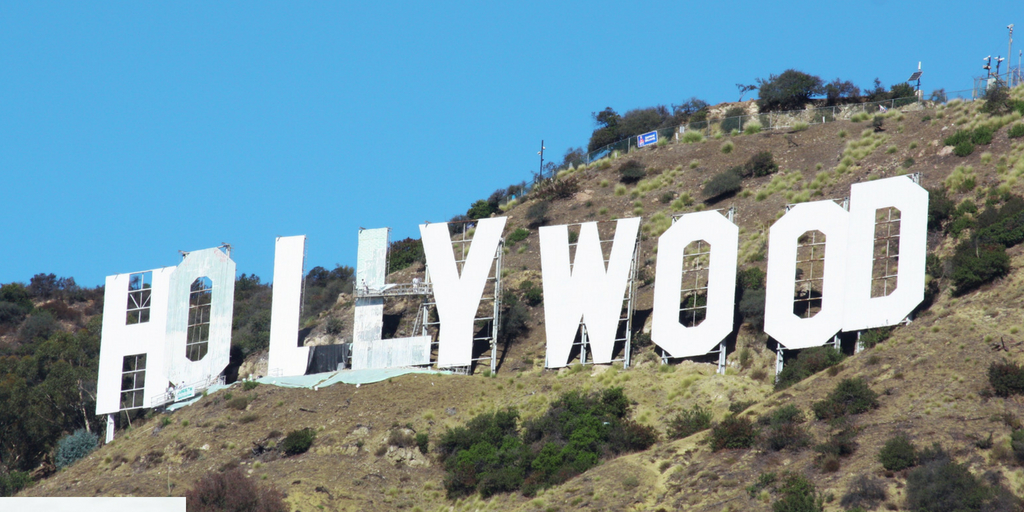 ---
FIFTH STOP – THE CHINESE THEATRE
---
Another highlight of the tour is the stop at the
Chinese Theatre
. Look for your idols handprints and footprints and search for their star on the the walk of fame.
We had great fun looking for our favourites. It was fantastic seeing Marilyn Monroe and Jane Russell's handprints!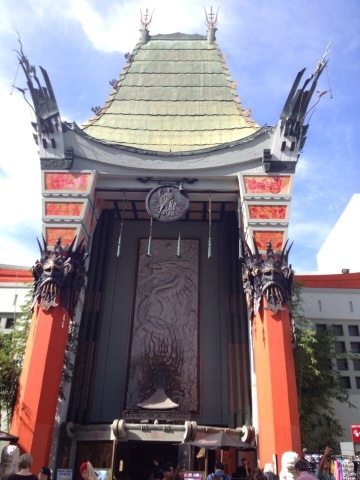 Can you tell who my favourite star was when I was a teenager? (Clue he was in Hart to Hart!!!)
This was our last stop on the tour and was not far from our hotel where we were dropped off by the rastabus team.
[bctt tweet="Los Angeles in a day – has to be a day out on the rastabus! " username="tracystravels10″]
I would highly recommend the tour – we loved it.We had a fantastic day in Los Angeles on the Rastabus – a great way to see the
main sites of Los Angeles in just one day!
How to book the rastabus?
Pop over and take a look at the rastabus site and get booking!
---
ALTERNATIVE TOURS
---
Check out these other great options too if you are spending a day in Los Angeles!
---
PIN FOR LATER – A DAY IN LOS ANGELES
---
---
This post may contain compensated links. Please read our disclosure for additional information. As an Amazon Associate, I earn from qualifying purchases.