This post may contain compensated links. Please read our disclaimer for additional information.
Location of the Hotel Megaro
We chose the Hotel Megaro London primarily due its location – it is literally a stone's throw from St Pancras International. As we are regular Eurostar users then a good hotel as near as possible to the train station is a must.
We have now stayed at the hotel twice – February 2016 and May 2016. If you are lucky you may get a great view like this of King's Cross Station!
This is a perfect hotel for those catching the Eurostar due to its proximity to the station!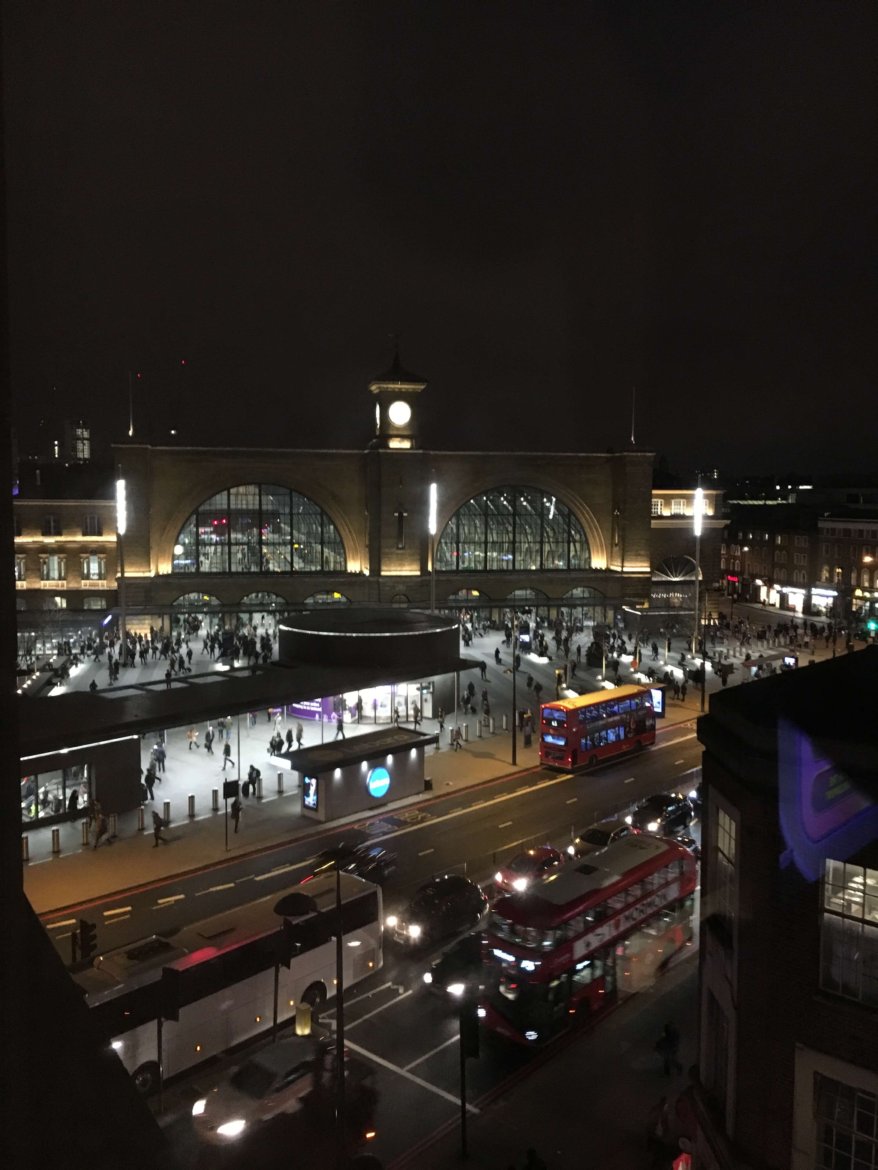 ---
Checking – in at the Hotel Megaro
---
Check-in is from 14:00. We were greeted by throughly professional and friendly staff both times we checked in to the hotel. The staff are clearly interested in making sure guests have the best possible stay
---
Rooms at the Hotel Megaro
---
The hotel has modern, stylish rooms which includes free Wi-Fi access, a safe, tea and coffee making facilities and a great media system to access TV and music.
We have stayed in 2 different categories of room on our visits – the standard double room and the deluxe double room.
Both were lovely and perfectly attuned to the needs of the traveller.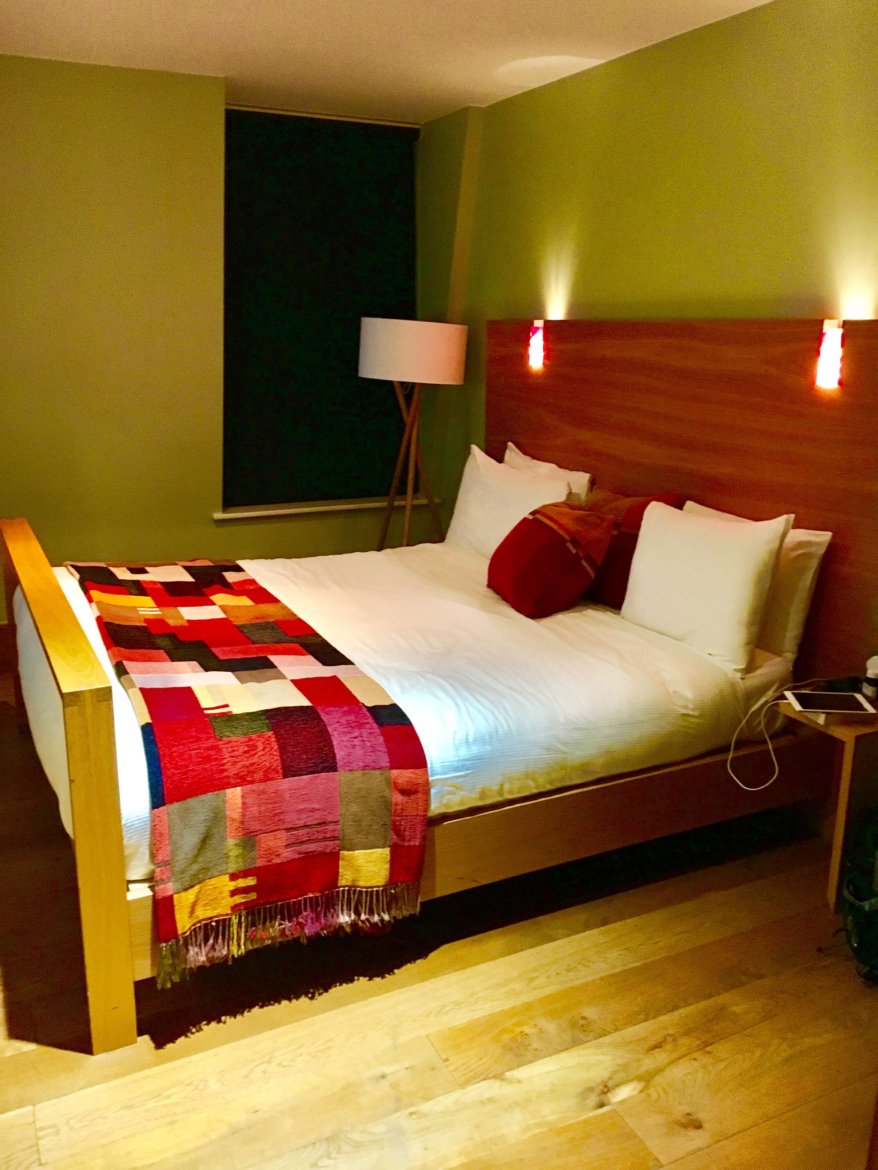 ---
Facilities at the Hotel Megaro
---
Restaurant – we had dinner and breakfast in the adjoining restaurant. Conveniently you can access the restaurant  directly from the hotel. Dinner was delicious. Breakfast is a little pricey in our opinion.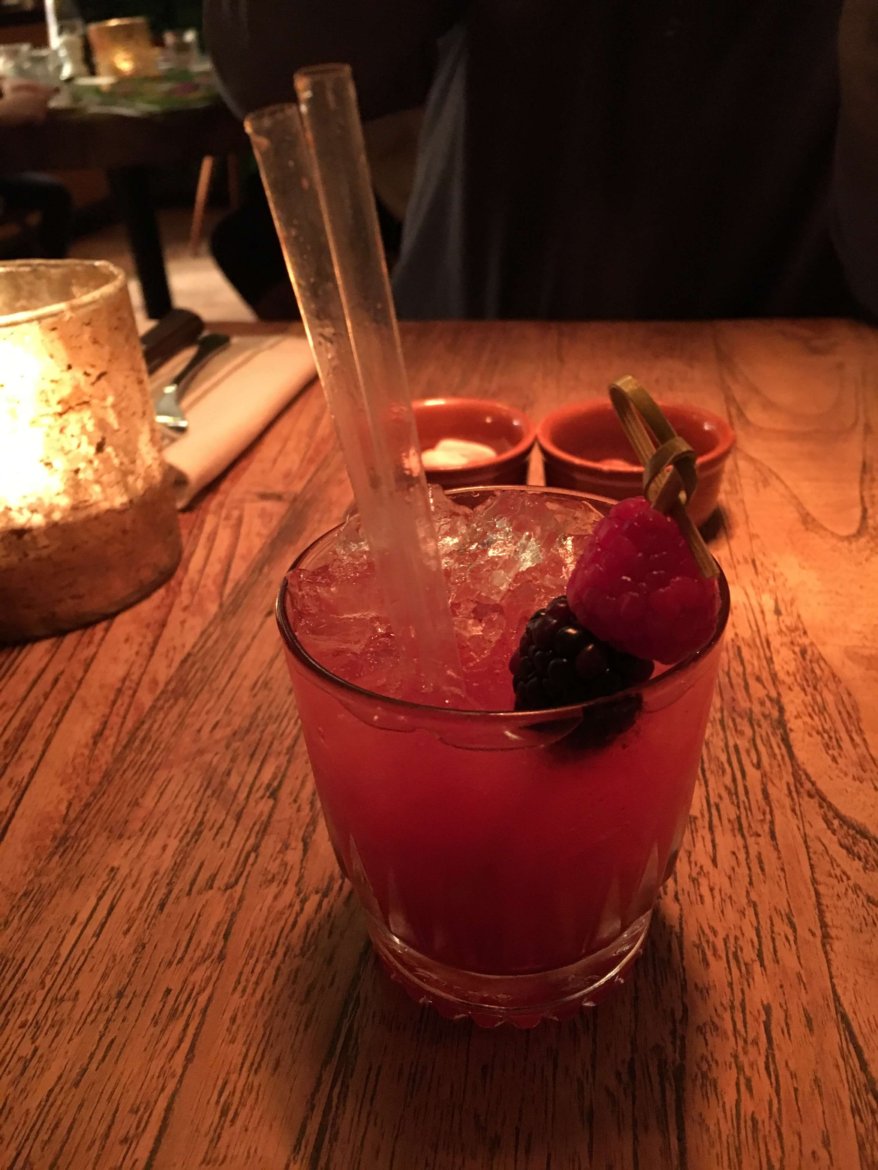 ---
Staff
---
Always exceptional. THE nicest staff I have yet to meet at any hotel.
For a perfect example of just how amazing the staff are on our last stay I happened to mention we were off to Paris for my birthday. As soon as I had said this I was asked if we would like a complimentary glass of prosecco brought to the room as a way of the hotel wishing me a happy birthday. Ten minutes later there was a knock at our hotel room door and the hotel receptionist standing there with two glasses of prosecco AND a birthday cake! How lovely!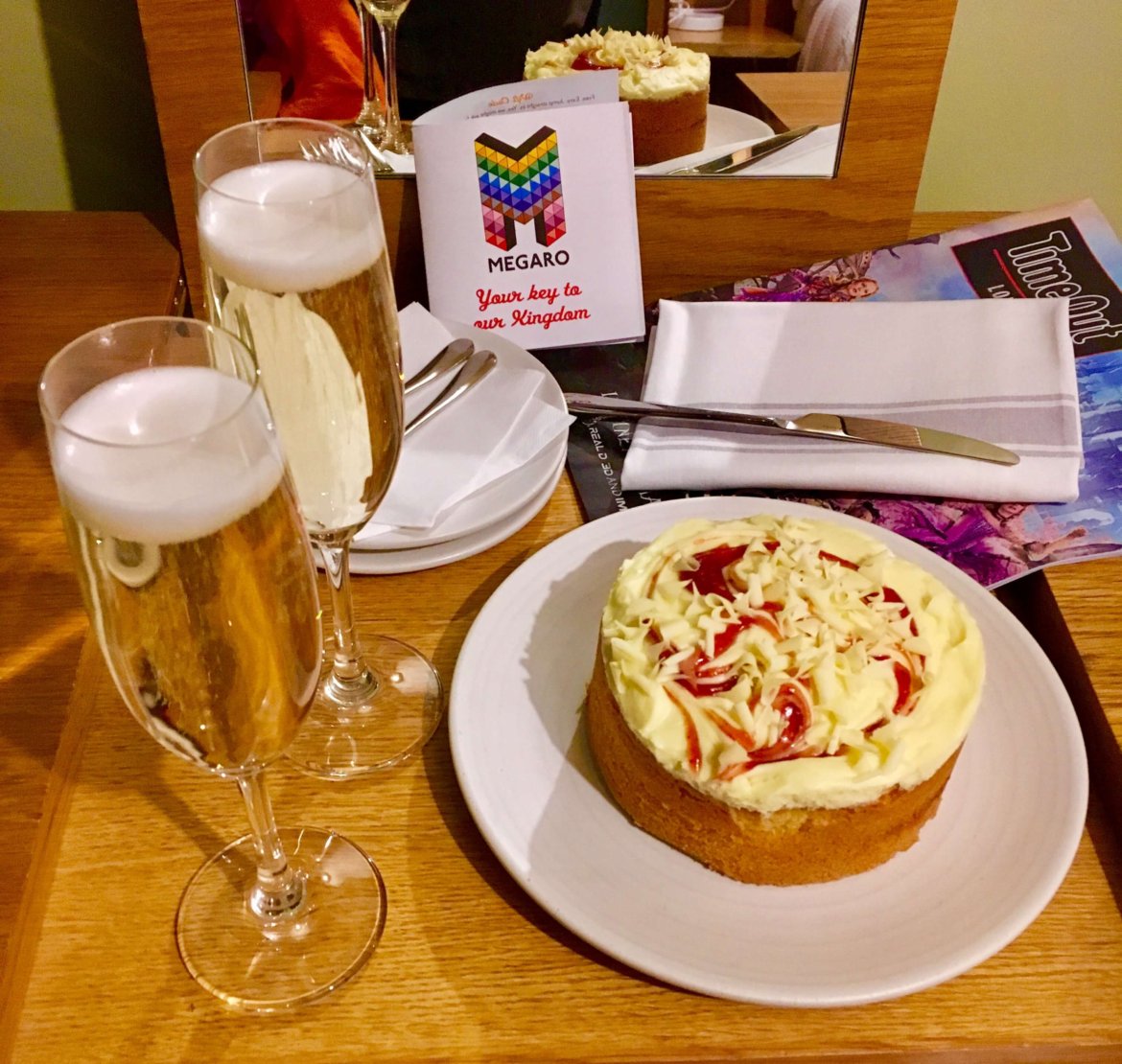 ---
Checking-out
---
Smooth – friendly staff even at 5 am when we left!
---
Would we stay here again?
---
YES every time we are catching the Eurostar or in fact staying in London this is my hotel of choice. It is the attention to detail and wonderful staff that make this one of my favourite hotels to stay at.
This hotel gets 5/5 from us!
---
Want to book?
---
Click here to to make a booking at the HOTEL MEGARO LONDON
---
PIN FOR LATER – HOTEL MEGARO LONDON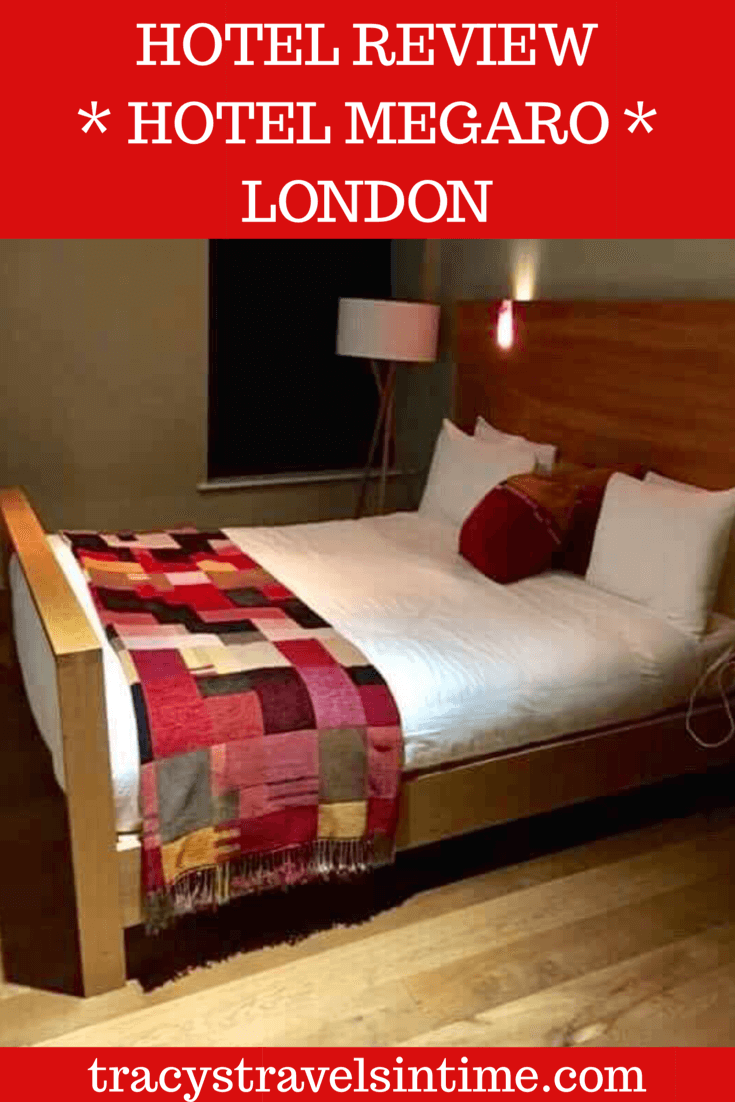 ---
Over the last 50 years I have lived and worked in 7 countries on 4 continents and travelled to many more. I enjoy exploring and learning about new places and meeting people on my travels. History, reading, photography, nature and wildlife are my interests and I am ALWAYS researching and planning my next trip (preferably by train)
With a lifetime of travel experience, and a network of friends all over the world, I share genuine insider guides, recommended best book lists and train journey inspiration to help YOU travel authentically to some of the most beautiful places on earth.
Come and join me as I travel the world one country (and train journey) at a time!
This post may contain compensated links. Please read our disclaimer for additional information.