This post may contain compensated links. Please read our disclaimer for additional information.
I booked the Motel One Berlin Hauptbahnhof  for a 3 night stay during a holiday by train around Europe. I booked through booking.com as usual as you get free cancellation up to 24 hours before. Motel One's are a chain of luxury budget design hotels. We were staying in Berlin as part of our London- Berlin- Prague train travel holiday across Europe.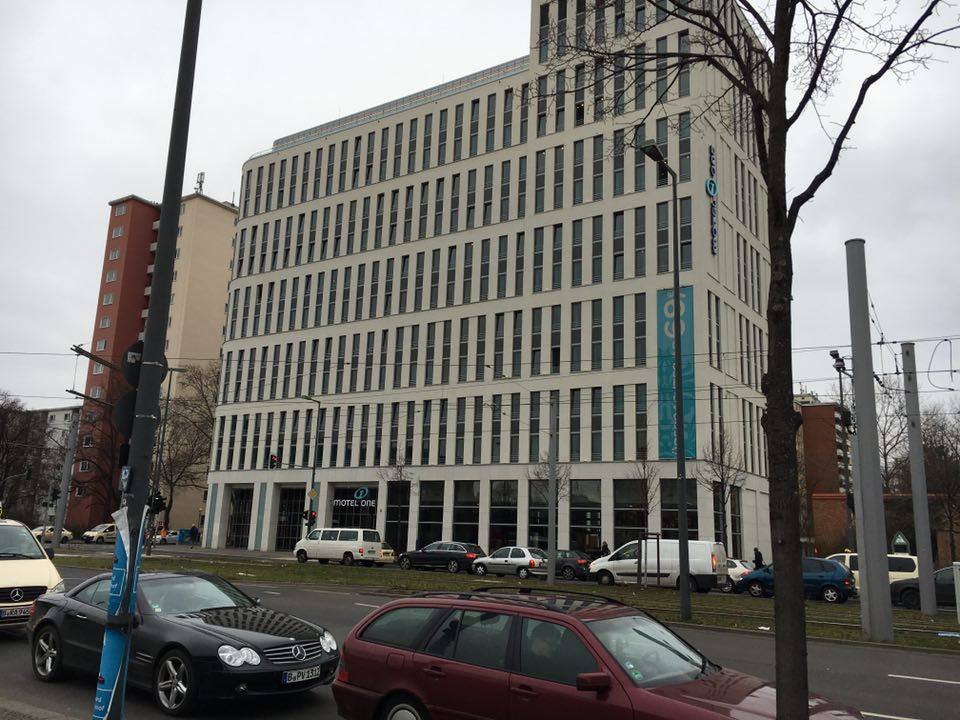 ---
Location of the Motel One Berlin-Hauptbahnhof
---
This was the primary reason for booking the Motel One Berlin Hauptbahnhof. We didn't get into Berlin until after 9:00 pm from Cologne after travelling from London and as we had never been there we didn't want to be spending ages trying to locate the hotel. If you are travelling by train to Berlin I cannot recommend this hotel more highly. It is literally opposite the station – make sure you take the right exit from the station (look for the tourist information and it is this exit you need) Exit the station and you will see the hotel to your left on the opposite side of the road. The location is excellent as there are trams running past the hotel, the train station is right there with access to both the S and U bahn, and if you want to walk the Reichstag is a 15 minute walk away.
Read all about things to do and see when you are in Berlin!
---
Checking-in at the Motel One Berlin-Hauptbahnhof
---
You pay for everything at check-in which makes things very easy. There is no mini-bar in the room, no room service etc so you can't run up a bill. We paid for breakfast for 2 mornings – day 1 and day 3 as this was easiest for us. It cost 9.50 each but there was a good choice of cold meats, cheeses, pastries, yoghurt etc. The lounge area and checking in area is beautifully decorated and looks luxurious and classy.
---
The Room at the Motel One Berlin-Hauptbahnhof
---
We booked a double room. The room was small but we didn't find that a problem. There were no frills – no phone, no safe, no kettle, no room service, not much hanging space but again this wasn't a problem as we were in Berlin to see Berlin not spend time in a hotel room. There was a flat-screen TV in the room. The bathroom had a great shower – there was no soap but there were some shower gels so we used that to wash our hands. There is a lounge downstairs where it is possible to order drinks and snacks. I had a rather nice cocktail though I did find their measure of prosecco rather small for the cost. Not a great choice in beers as more a cocktail bar though.
---
The Restaurant at the Motel One Berlin-Hauptbahnhof
---
The Motel One Berlin Hauptbahnhof doesn't have a restaurant but breakfast is buffet style in the lounge area. Space was of a premium the second morning as we went down around 9 pm which was like rush hour! The first morning we were the first down at around 8 but it was a Sunday morning! It was a basic but decent selection but if you want an alternative there are plenty of options at the  station  – we really like the hot chocolate in 'Camps'!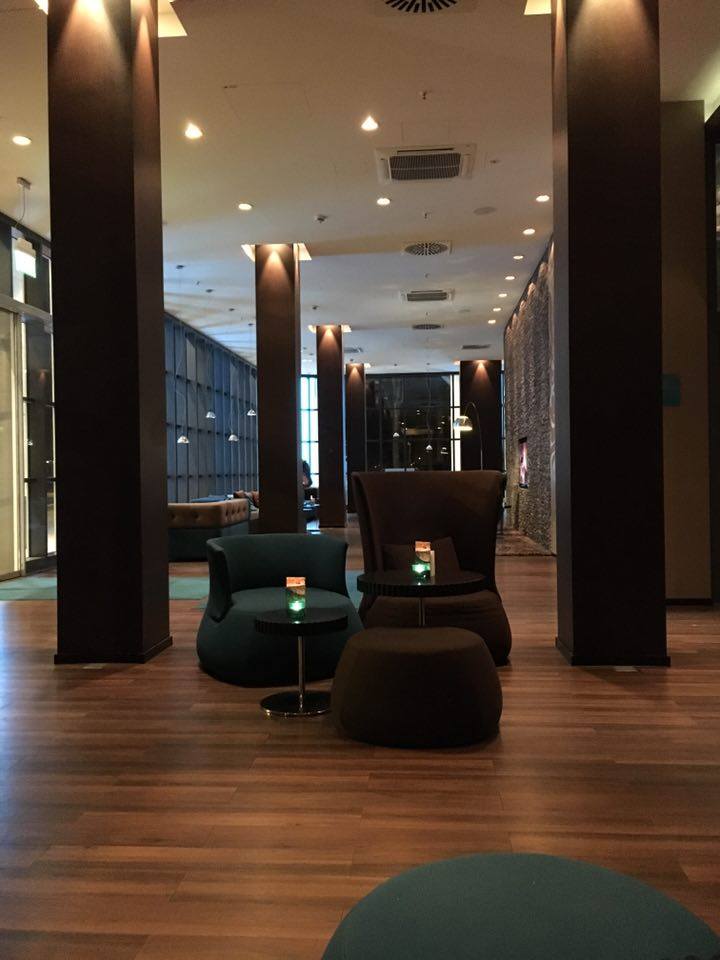 ---
Check-out
---
Really easy… just hand in the key-card and say auf weidersehen!
---
Customer service at the Motel One Berlin-Hauptbahnhof
---
Nice friendly staff – no complaints.
---
Tracy's Travels in Time – The Verdict
---
Excellent location, clean functional budget  hotel with a luxury feel. Access to a safe would be the one thing we would have liked in the room. Otherwise a budget hotel that doesn't look or feel like one – we will be staying with them again as there are plenty of Motel One's across Europe.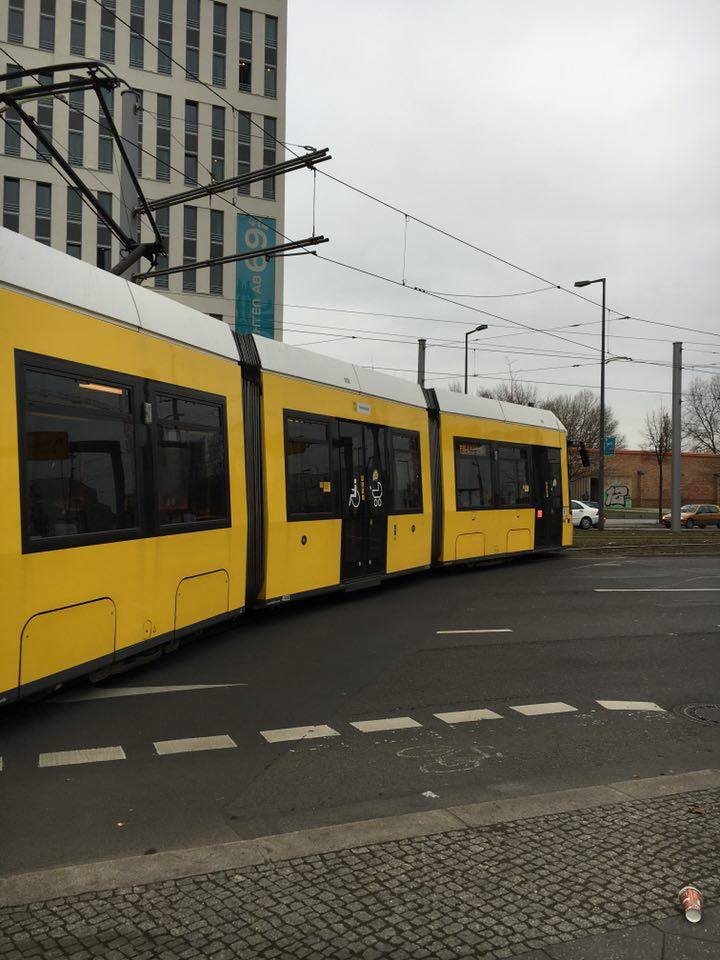 Tram outside the Motel One Berlin Hauptbahnhof
PIN FOR LATER!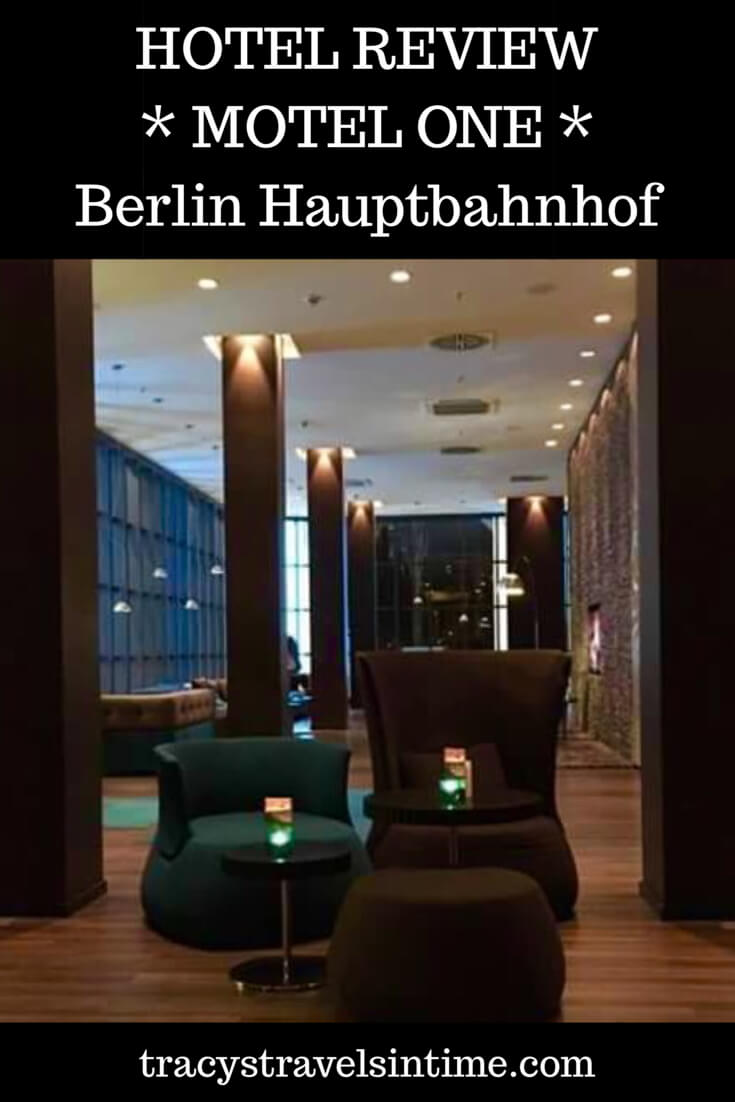 YOU MAY ENJOY THESE POSTS TOO!
CLICK FOR EXCLUSIVE ACCESS TO MY RESOURCE LIBRARY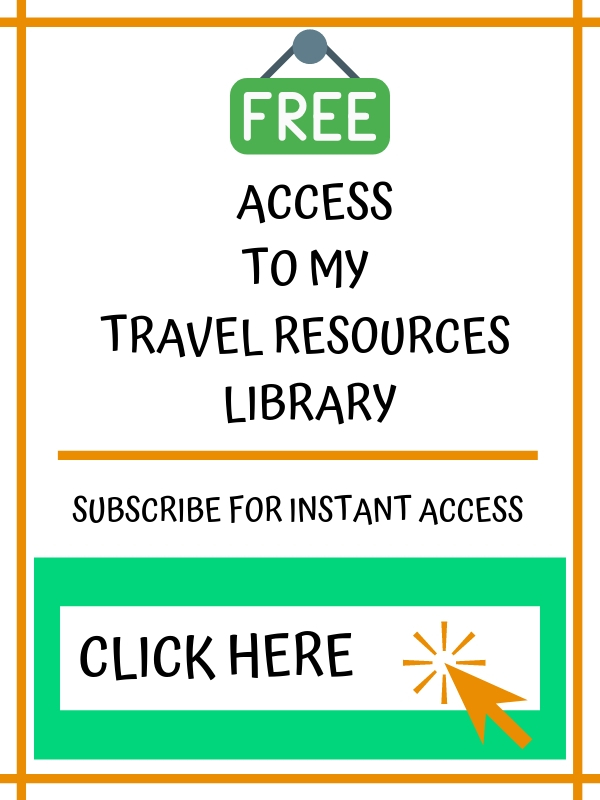 ---
---
Over the last 50 years I have lived and worked in 7 countries on 4 continents and travelled to many more. I enjoy exploring and learning about new places and meeting people on my travels. History, reading, photography, nature and wildlife are my interests and I am ALWAYS researching and planning my next trip (preferably by train)
With a lifetime of travel experience, and a network of friends all over the world, I share genuine insider guides, recommended best book lists and train journey inspiration to help YOU travel authentically to some of the most beautiful places on earth.
Come and join me as I travel the world one country (and train journey) at a time!
This post may contain compensated links. Please read our disclaimer for additional information.