This post may contain compensated links. Please read our disclaimer for additional information. As an Amazon Associate, I earn from qualifying purchases.
Being able to make a living from travelling and writing blogs about the experiences you have along the way is something that was unimaginable not too long ago. When I first started exploring the world there were no smart phones, no social media and certainly no "influencers." We travelled the world with a Kodak camera, sent our photographs off to be developed and kept in touch with anxious parents by an occasional (and very expensive) phone call.
Oh how the world of travel has changed. Now pretty long haired blonde girls in hats and floaty dresses face away from the camera in the hope of showcasing themselves and the landmarks they feature from around the globe. Let me be an Instagram star. An influencer. Rich. Famous.
Whilst I embrace the new technologies and certainly love being able to share my travel tales from a lifetime of travel with a larger audience my motivation to travel is unchanged. In my 50's I continue to travel as I always have. To meet people. To learn about how they live their life. My aim – to live, work, eat, commute, and basically immerse myself as far as possible in the culture, language/s, traditions of the country I am in.
I want to inspire people – whatever their age – to travel. To look outside the life you have because there are so many other lives to live. I know not all people want to do that and that is OK – each to their own – but in an age where travel (for some) is easier/cheaper/more accessible, and in a world that seems to be embracing isolationism and anti-globalisation travel must be the answer.
I remember one Brexit supporter in the UK asking me if I was surprised that she didn't have a passport. Sadly I could have predicted it.
.

WHO PROVIDED MY TRAVEL INSPIRATION?
I would like to pay homage to those who inspired me to travel. It has to be about the two men who, in my childhood, influenced me more than anyone else. They ignited my passion for travelling and a desire to see new places.
As well as these 2 very famous men I would also like to mention 2 other people who had an incredible impact on me as a child and igniting the desire to travel. First of all was my Grandmother who by simply buying me aged 8 a pack of cards all about famous landmarks around the world made me realise that there were other places in the world to explore. The second was my step-father who was working and travelling all over the world when he met my mother. I was intrigued by the stories he told me about the Middle East and Africa and was so happy when we decided to move with him to South Africa in the early 1980's
Sadly I lost both my grandmother and my step-dad in the 1990's and they are very much missed. Hopefully they would be as excited as I am with my life of travel. As my motto says – I dreamt of a life well travelled and that is the life I live. Not least due to the influence of these amazing people as well as 2 slightly more famous individuals!
---
TRAVEL INSPIRATION: GERALD DURRELL
---
My first famous travel inspiration – and first major influence on me outside my family – was GERALD DURRELL. I think I discovered his books when I was about 10. I can still remember reading his books (and avidly collecting them) and imagining that it was me exploring the world. He had a massive influence on me. His wildlife trust which he founded in Jersey (now Durrell Wildlife Conservation Trust) is well known for its fantastic work around the world. Not only was he a pioneer (he realised that a captive breeding programme was going to be essential to save endangered species from extinction) but he was a brilliant author. His tales of his travels to Africa and South America brought magic to my life.
I was living in the North-East of England – although a beautiful part of the world it was so different from the exotic places I was reading about! I sort of met Gerald Durrell at Gatwick airport in the mid-80's…..I think I stood in shock when I realised the man rushing past me to catch a plane to Jersey was my childhood hero and I didn't say a thing! Now in my head I rugby tackle him to the ground to tell him how amazing he was!
---
TRAVEL INSPIRATION: MICHAEL PALIN
---
The second influence/travel inspiration on me was MICHAEL PALIN. His popular TV series 'Around the World in 80 Days' was my favourite (I have watched all his travelogues) and I wanted to see ALL those places! (I still do – he has been everywhere!) I still have Michael Palin in premier position for the person I would most like to have dinner with. Every night for a year. Poor man.
So (amazingly) I didn't become a zoologist or a TV travel presenter (yet) but I did become a constant traveller. I am as enthusiastic about the thought of new places, countries, food, languages, peoples as I ever was. Its doubtful that will ever change but I am determined that by the time I am too old to physically travel I will have a lifetime of travel memories.
I know its not fashionable to count countries but I am proud of achieving more than 50 by my 50th birthday. Hopefully there will be many more (60 by 60 perhaps)
Favourite destinations so far? Norway, Croatia, Canada, South Africa, Malta and Malaysia. It is simply impossible to narrow it down any further!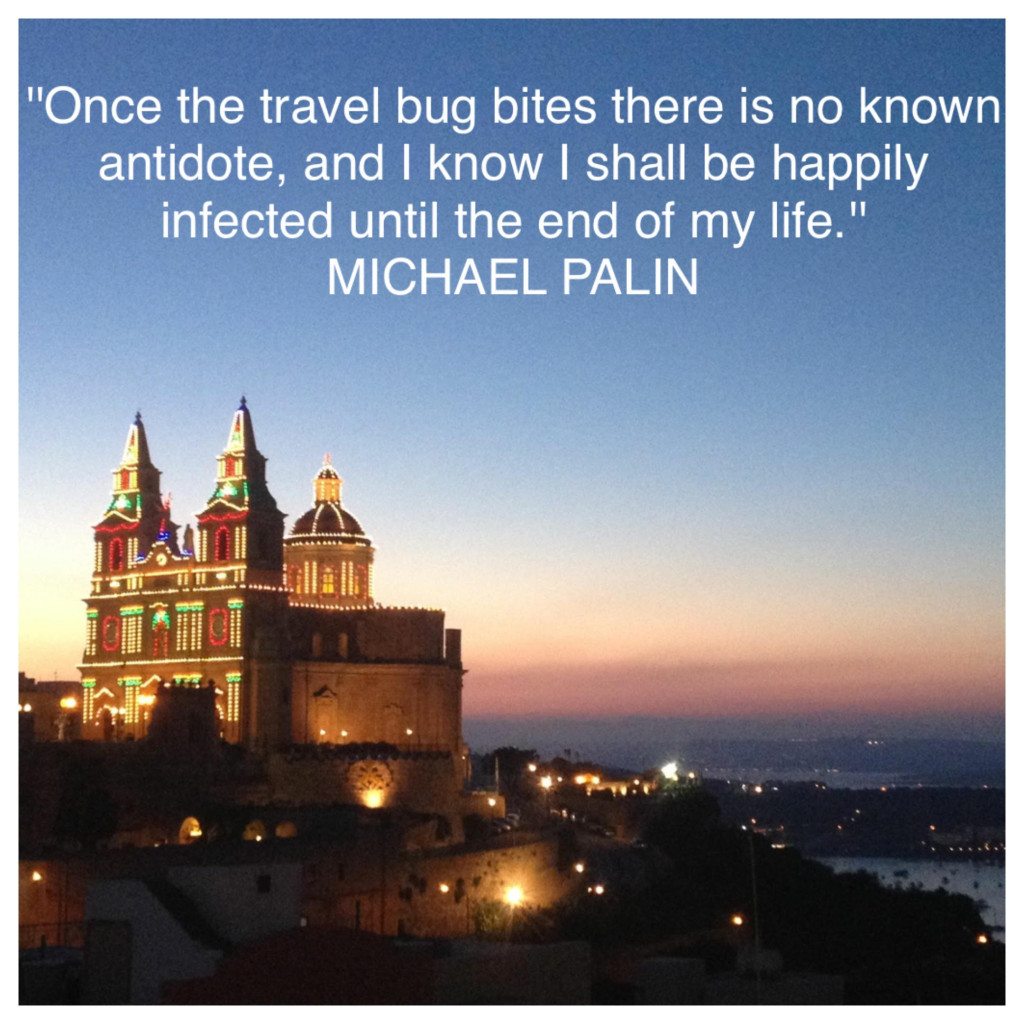 Who inspired you to travel? Let me know – leave a comment below!
READ MORE ABOUT ME AND THE MAIN AIMS OF THIS WEBSITE
IF YOU WOULD LIKE TO WORK WITH ME
CLICK HERE
FOR MORE INFORMATION.
---
PIN FOR LATER – TRAVEL INSPIRATION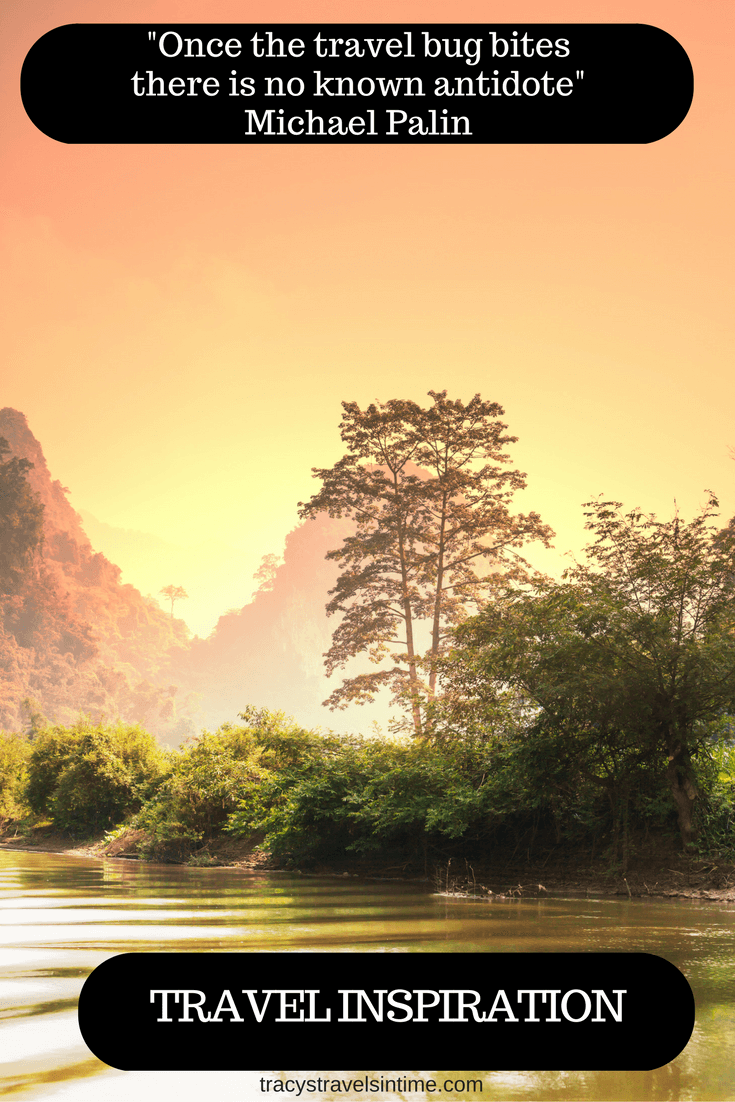 This post may contain compensated links. Please read our disclaimer for additional information. As an Amazon Associate, I earn from qualifying purchases.
Over the last 50 years I have lived and worked in 7 countries on 4 continents and travelled to many more. I enjoy exploring and learning about new places and meeting people on my travels. History, reading, photography, nature and wildlife are my interests and I am ALWAYS researching and planning my next trip (preferably by train)
With a lifetime of travel experience, and a network of friends all over the world, I share genuine insider guides, recommended best book lists and train journey inspiration to help YOU travel authentically to some of the most beautiful places on earth.
Come and join me as I travel the world one country (and train journey) at a time!