12 months in 12 photographs
---
Having read Tanja of theredphoneboxtravels recent great post all about her year (12 months in 12 photographs) I have been inspired to do the same! So please pop over to Tanja and check out her post too as its really fab! 
We have managed to fit in a lot of travelling during school holidays. I travelled mainly with my husband but also this year with Lucy, my niece, as part of her 21st birthday celebrations (she chose to visit Italy – and what a great choice that was!) 
I made it to 11 countries this year – all in Europe and 4 new ones included in that number!
So here goes – 12 months in 12 photographs!
---
January
---
We were both ill – the UK winter is becoming harder to bear. Cold, damp, dark and miserable. So we sat, coughed, moaned and groaned, took a lot of medicines and wondered….where would our travels take us this year? Quite a few places as it turned out!
This picture was taken in 2015 on my visit to New York with my daughter.  Strawberry Fields – Central Park. Its relevant as all we managed in January was to use our imagination!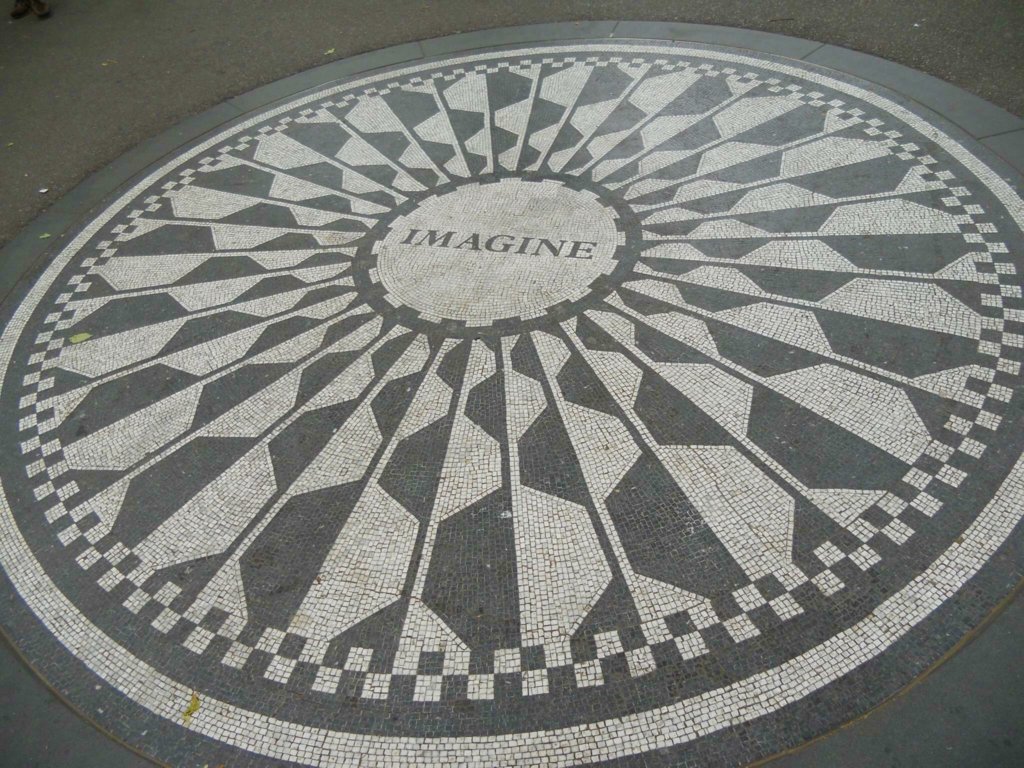 ---
February
---
We started going places! This month we made a train journey across Europe – we departed London and headed for Brussels, onto Cologne and finally our first destination of Berlin. This was the first time we had been and we really enjoyed it. Such a lot of history. We then went onto Prague. We had been before in summer but I prefer it in winter – just look at that photograph!!
I have chosen this picture because it is everything that is perfect about living in Europe in winter – a beautiful city plus snow!!!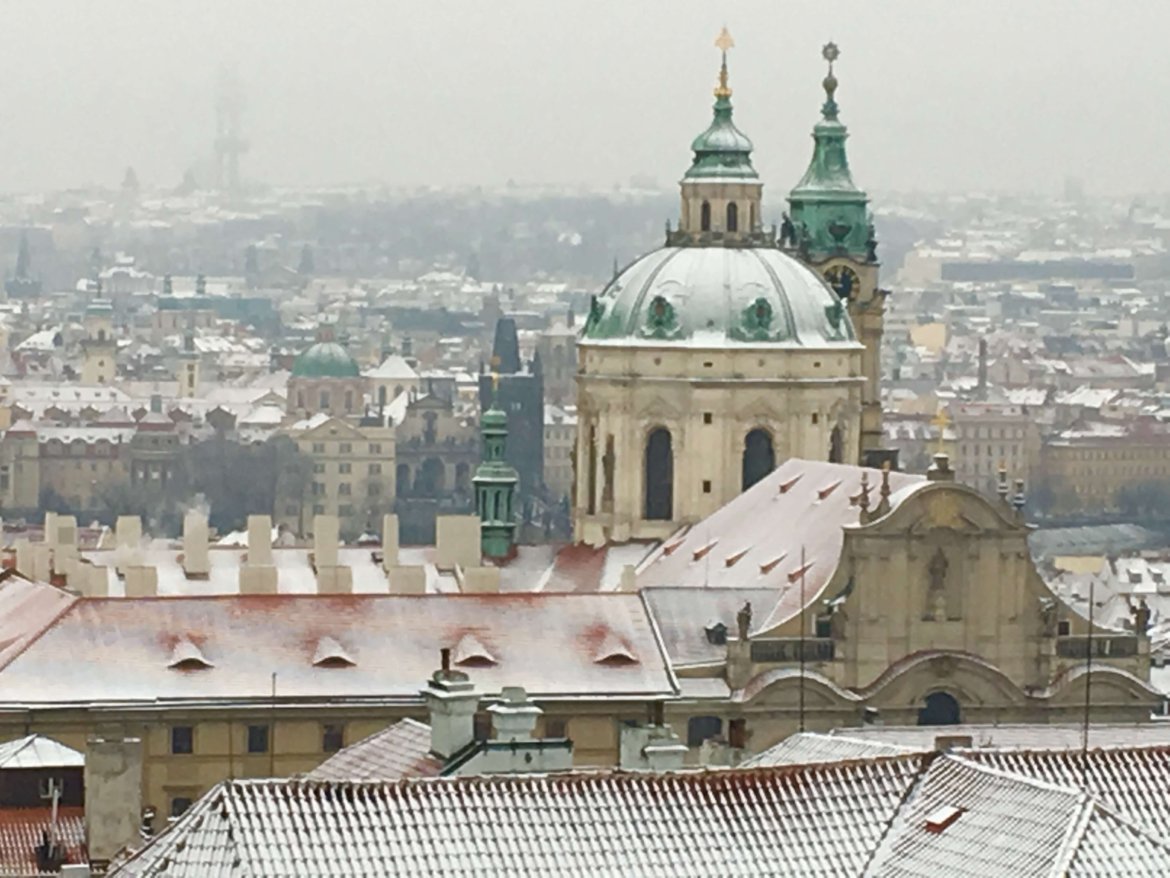 ---
March
---
My friends bought a game reserve in South Africa and agreed to do a post all about it for my blog. And look at this picture! I love Africa – I spent my teenage years and early 20's in SA and some time in my mid-20's in Botswana. Read all about how they ended up buying a game reserve! (Photograph courtesy of L Andrews)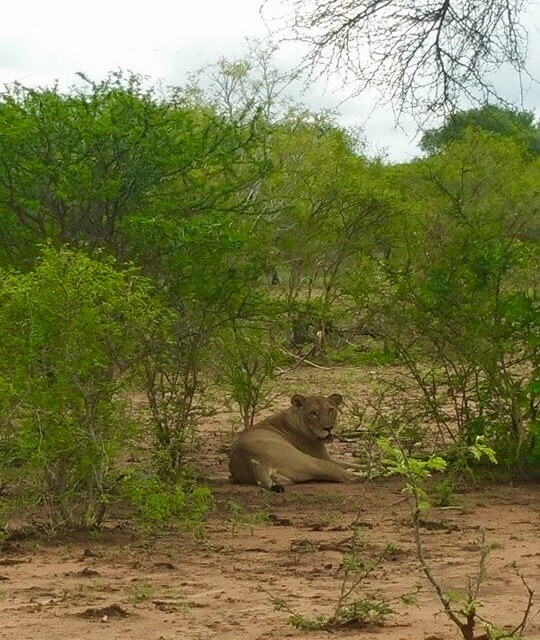 ---
April
---
In April I visited a few UNESCO World Heritage Sites in the UK including spending a weekend in London. We managed to visit 3 sites during our time in London – the Tower of London, Maritime Greenwich, and the Palace of Westminster.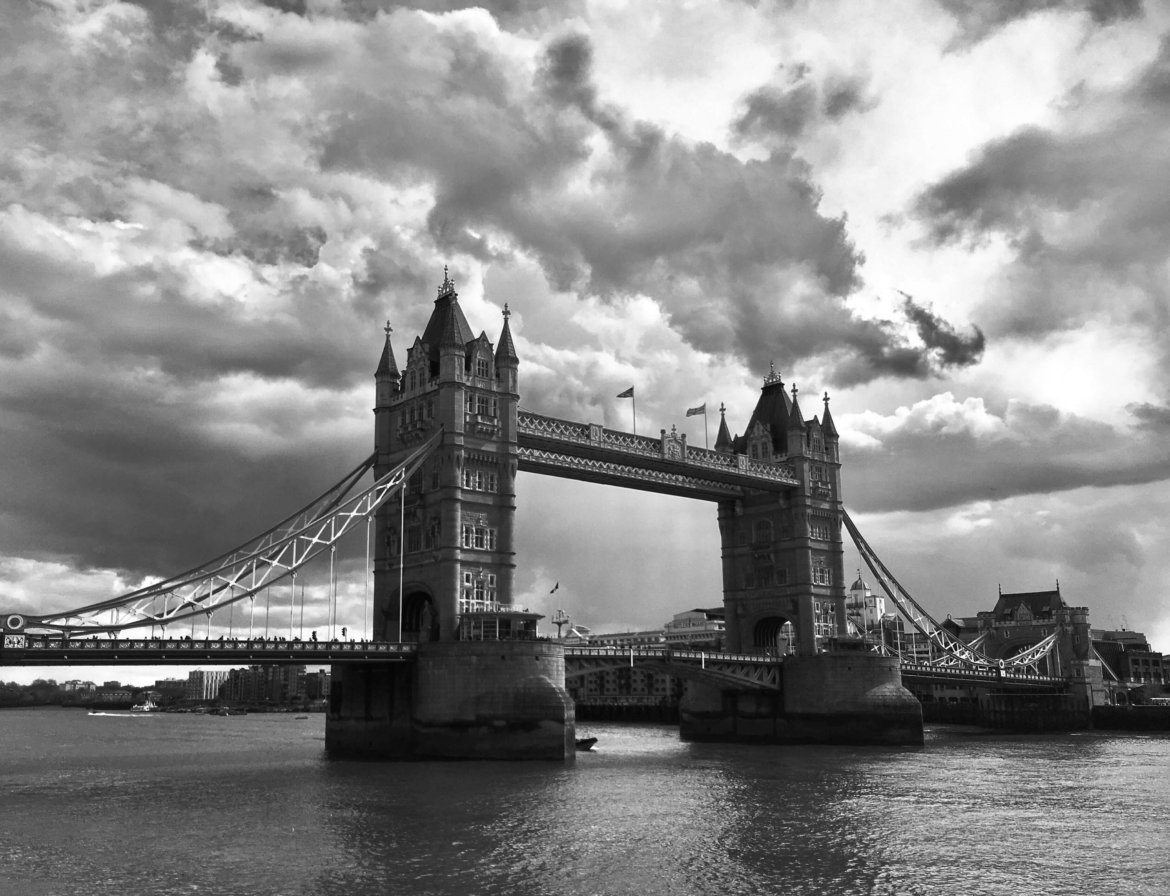 ---
May
---
In May we headed for Paris. It was my choice for my birthday but I have a love/hate relationship with Paris and that hasn't changed. We spent some time exploring the Louvre and we particularly enjoyed having a nose around Napoleon's Apartments.
One thing I do love is Moroccan food so that is what you get a photograph of  from our trip to Paris. We found a great Moroccan stall to visit in the Marche des Enfants Rouges!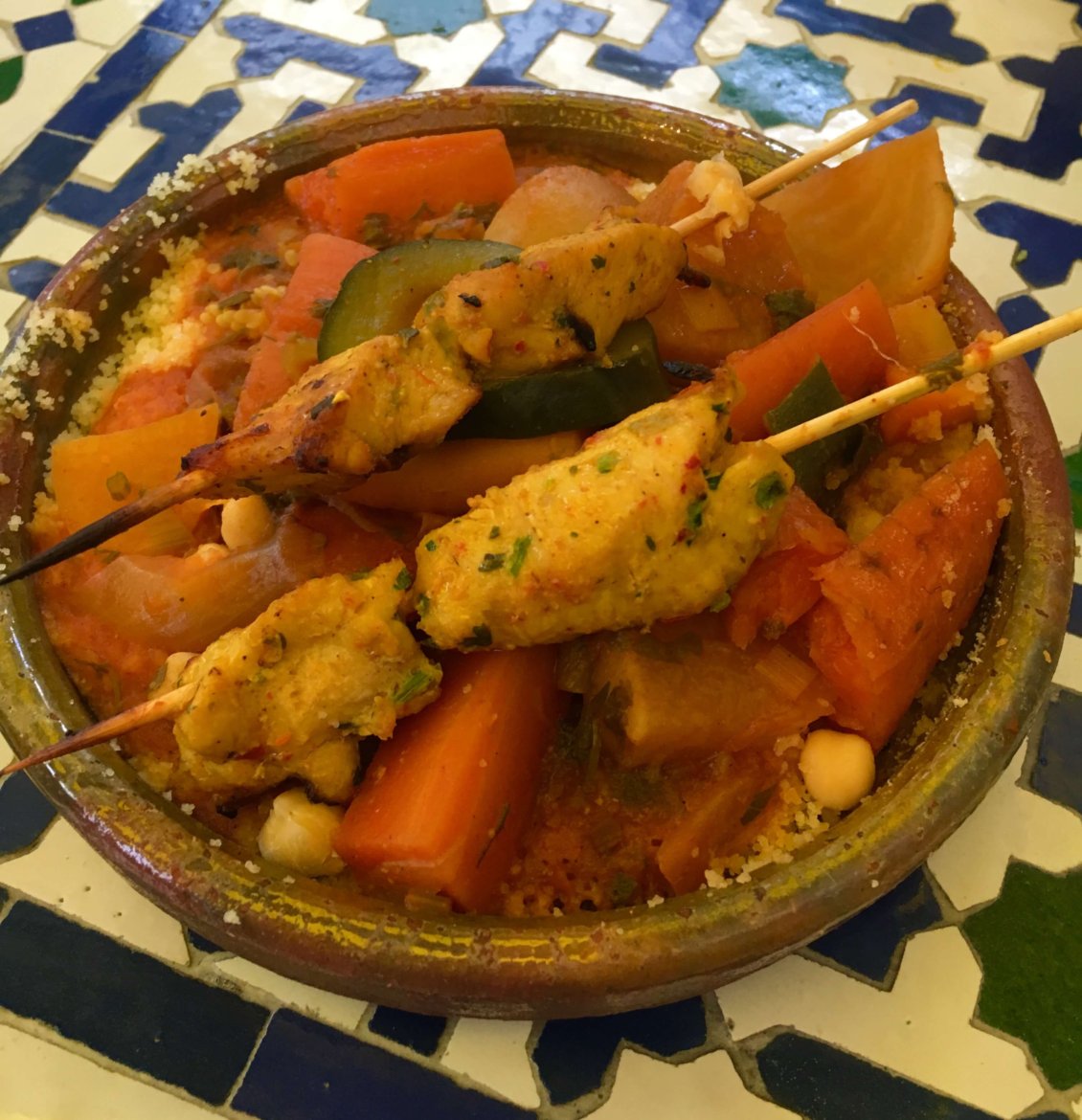 ---
June
---
June was our first road trip of the year! We headed north to the Lake District then over to my place of birth Northumberland. The weather didn't play ball for a few days though so we headed for Scotland and a fantastic few days in Edinburgh. And I was able to tick a visit to The Kelpies off my bucket list!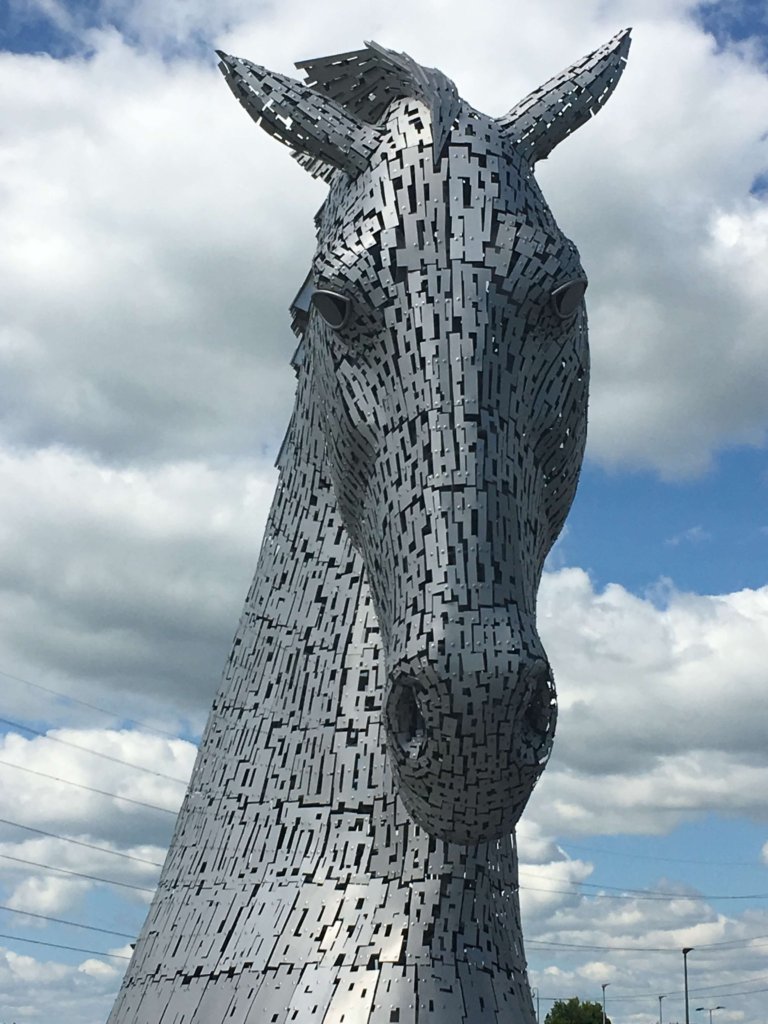 ---
July
---
In July I headed for Italy with my niece. That meant history, beautiful sights and gelato! Yep gelato and a lot of it!! And Rome – I adore Rome. I love it more than any other European city and would like to spend more than a few days there! And not in summer cos it is as hot as hell!
We toured Florence, Venice and Milan and once again I arrived in Verona in a massive thunderstorm – I kid you not! 8 years before we took the train to Verona from Lake Garda and it rained and this summer it rained….not just rain though….oh no…a monsoon! Now people ask me when I am going so they can avoid booking a holiday there….one day Verona…"Verona Verona where art thou Verona!!???"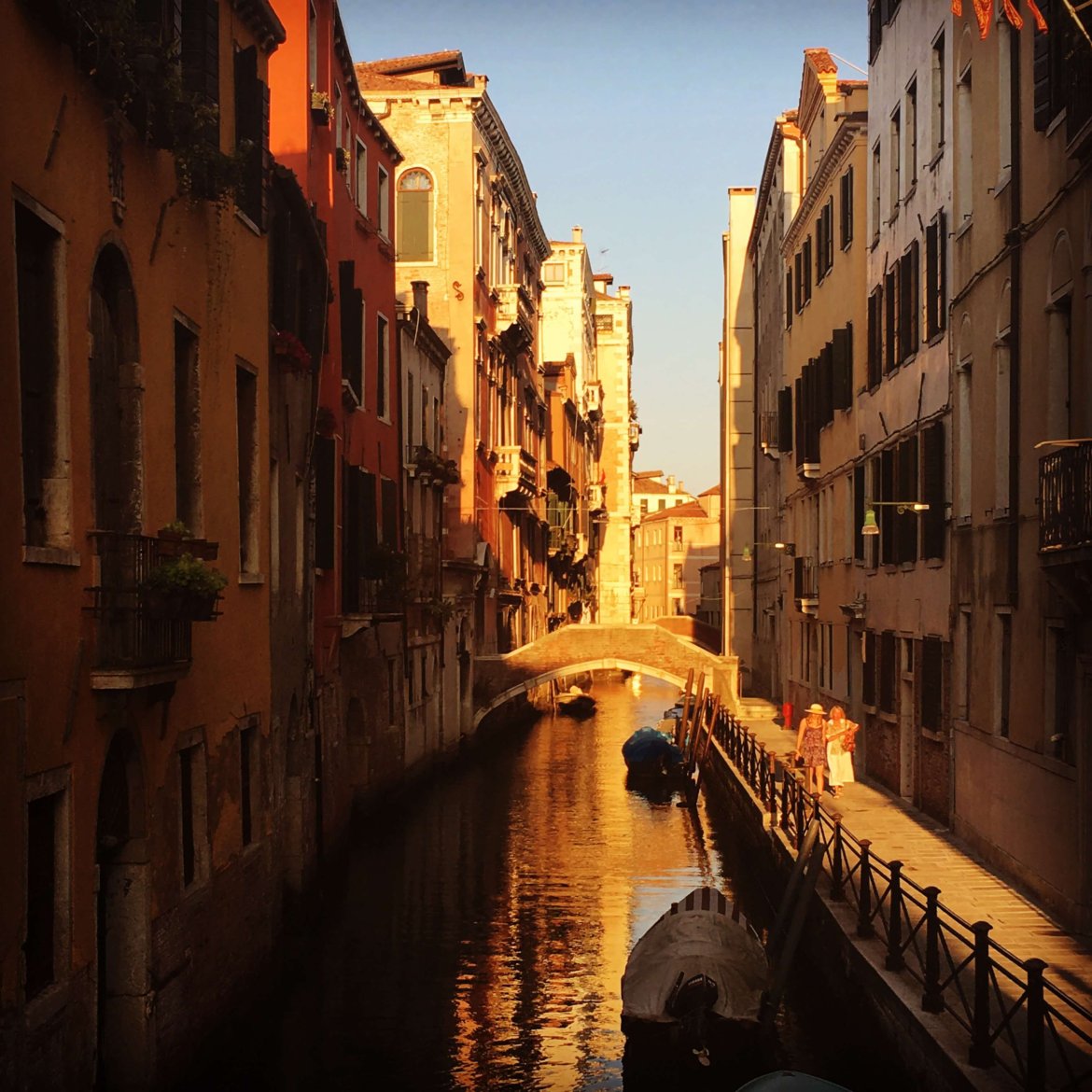 ---
August
---
Croatia!!! Yep it was our Croatia month – we squeezed in Montenegro, Bosnia and Slovenia too though!! And wow did we love Croatia!!!
What a fabulous country – friendly people, amazing cities, beautiful coastline, islands to wander, and waterfalls, seafood, wine, and a fascinating history and culture. Go visit!!!!
---
September
---
My second visit to Switzerland this year.  Yearly visit to Luzern and a trip up Mt Pilatus which is a lovely journey. We also took a sleeper train from Ljubljana to Zurich – I have a love/hate relationship with sleeper trains too! I never sleep I always want to know where we are and I love peering out of the window at 3 am onto a dimly lit station whilst lying in bed wearing my pyjamas.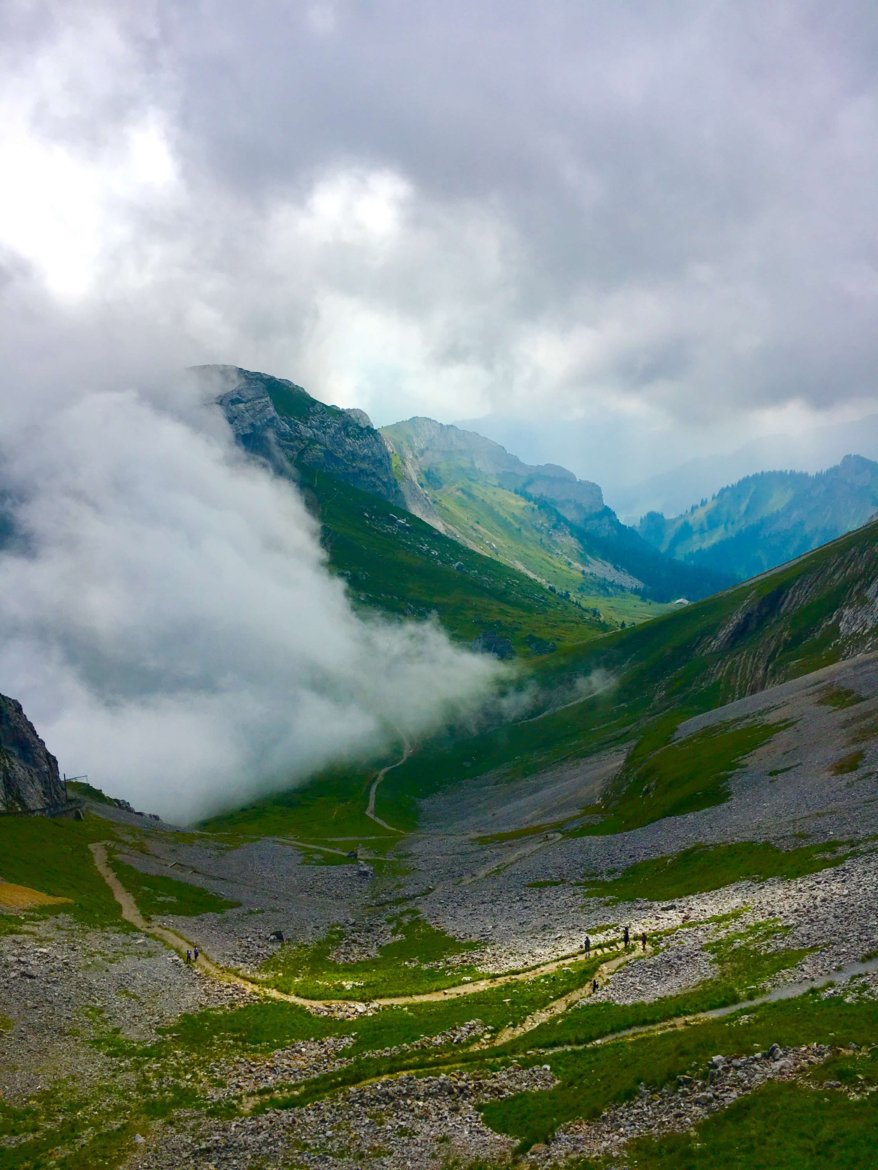 ---
October
---
Our second road trip of the year in the UK – this time we headed south. We firstly stayed near Lyme Regis then drove along through Winchester to our second stop – a B&B in Chichester. A day out to Brighton meant a visit to the Brighton Pavilion! And what an eye opener that place was – you can't take any photographs in there so just take my word for it and visit. You will not see anything like it. Anywhere. Ever.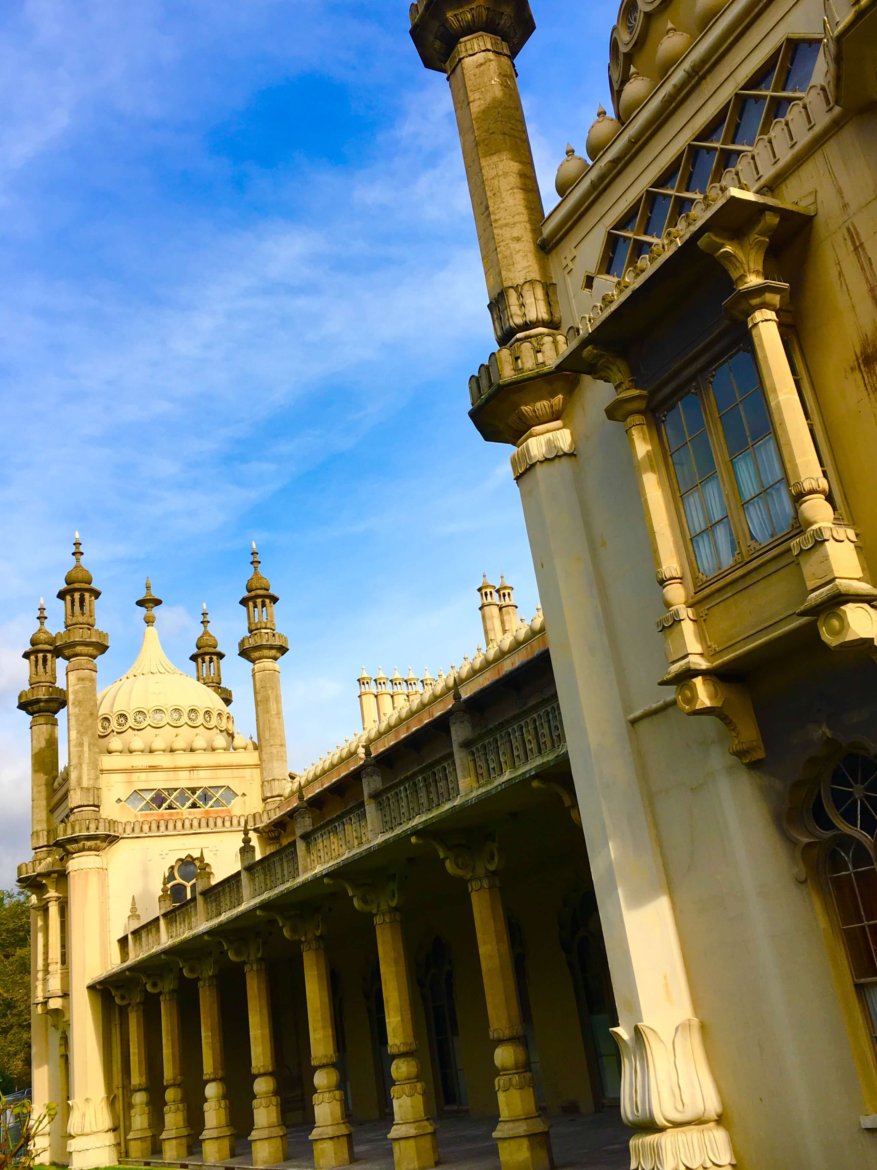 ---
November
---
No travels in November not even a Saturday day trip….mainly due to my husband having a poorly knee! So instead you get my favourite photograph of myself and Mr C! Taken in February whilst waiting for a train it is the best selfie I have ever taken! (I take really really awful ones!)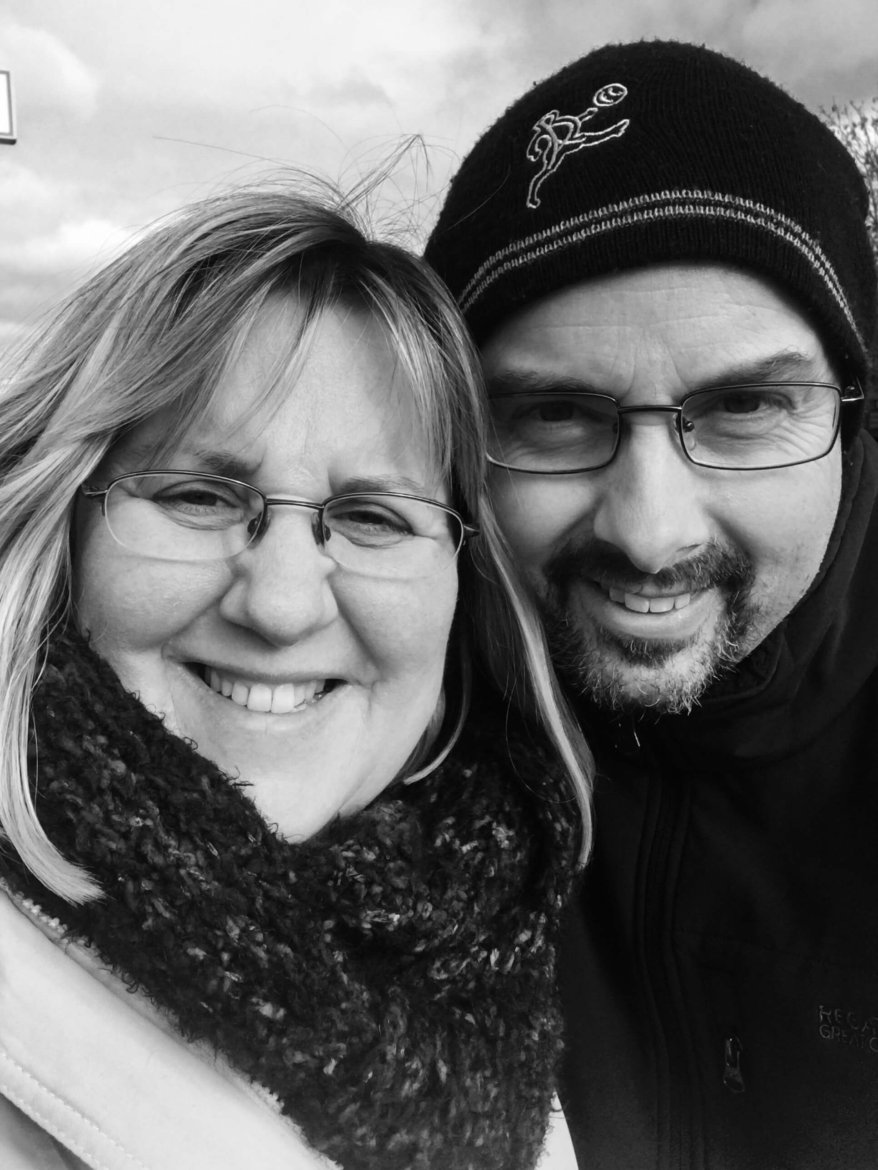 ---
December
---
A trip to London so far this month! I love London (and the UK) at Christmas however crazy all the crowds are!! (I am going to miss it – I know this is true because I did when we were in Africa! A beach and sun is nice but not at Christmas!!)
I give you the London Christmas lights in Regents Street!!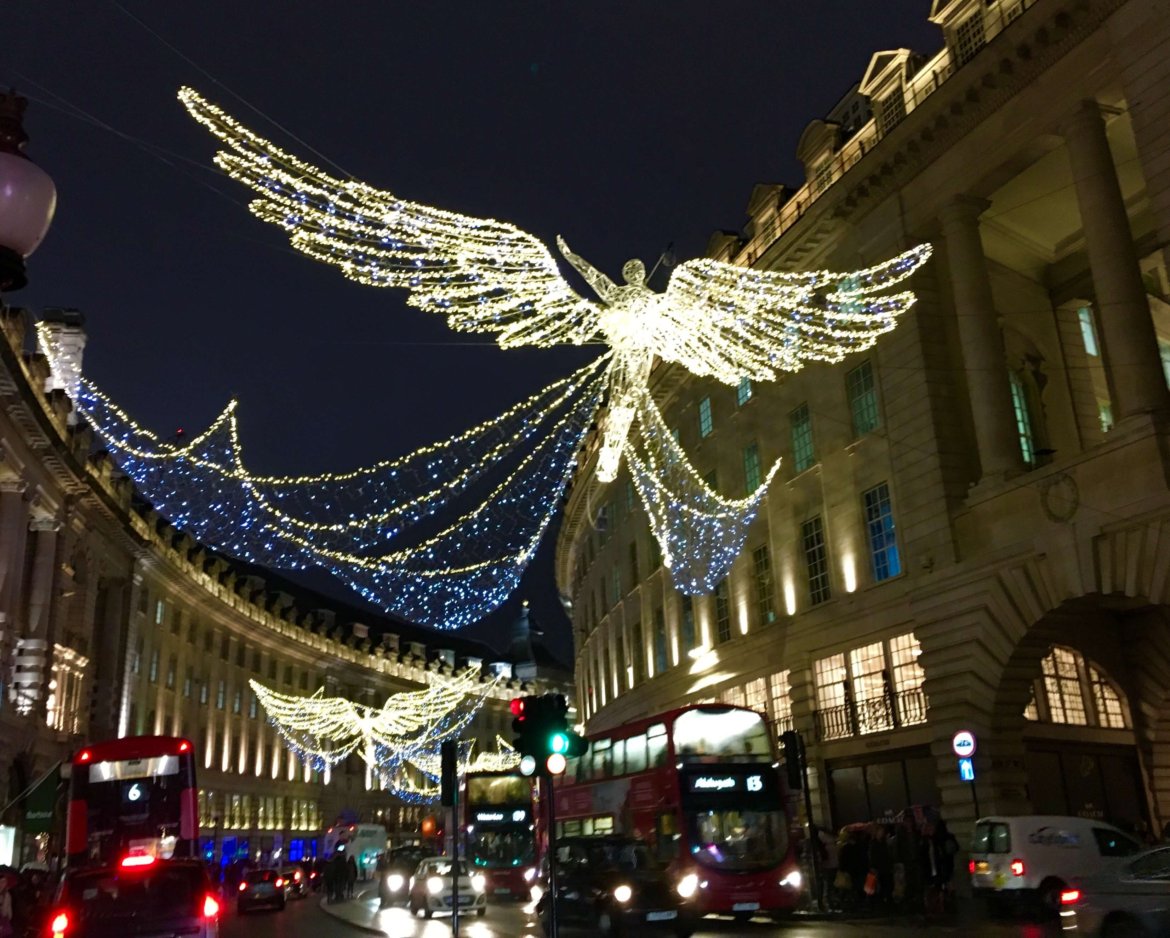 So that was 2016! 12 months in 12 photographs – 11 countries, a lot of UNESCO World Heritage Sites, 2 sleeper trains, and a great deal of fun travelling!
2017 should be equally exciting with a trip to south-east Asia on the cards as well as a move to Australia!
---
You can pin this! 12 months in 12 photographs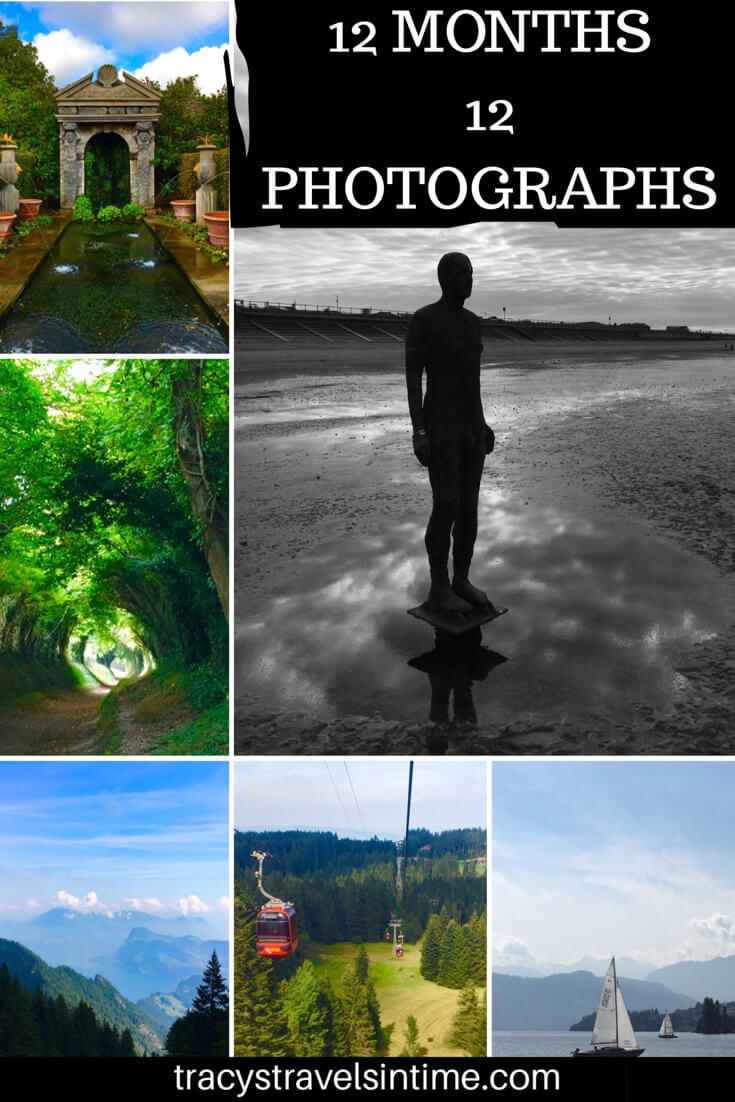 ---